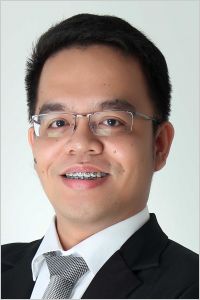 Marvin Quitoras is a senior analyst with the Renewables in Remote Communities program and will be working primarily in Natural Resources Canada's Indigenous Off-Diesel Initiative (IODI). His work involves modelling and analyzing energy systems to frame robust policies that will increase renewable energy uptake among remote communities in Canadian provinces and the territories.

Marvin has a PhD in Mechanical Engineering from the Institute for Integrated Energy Systems, University of Victoria. He was also a PhD fellow for Marine Environmental Observation, Prediction and Response Network. His doctoral work focused on novel holistic approaches on how to link policy, clean energy innovations, and robust energy modelling techniques to help build more resilient and cost-effective energy systems for the Canadian Arctic and remote communities in general. In summer 2019, he conducted a PhD research fellowship to one of the leading and largest sustainable energy research centres in the UK, Centre for Renewable Energy Systems Technology. Through the Mitacs Accelerate program, he also worked with World Wildlife Fund – Canada in establishing the first Inuit energy cooperative in Gjoa Haven, Nunavut. Prior to his PhD, Marvin worked in a private corporate organization as a mechanical engineer developing hydro power and ocean wave energy projects for remote communities in the Southeast Asia region. Marvin has a master's degree in energy engineering with a specialization in techno-economic modeling of ocean wave energy.
---
Contact Marvin Quitoras
cell: 778-966-9058 • tweet: @marvin_quitoras
Send an email
Marvin Quitoras's Recent Publications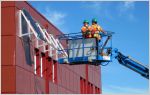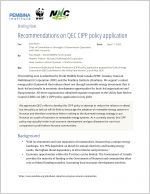 Recommendations on QEC CIPP policy application
Joint briefing note to the Government of Nunavut
Publication
This briefing note was submitted by WWF-Canada, Nunavut Nukkiksautiit Corporation and the Pembina Institute in response to QEC's Commercial Institutional Power Production policy proposal (May 2020). While we appreciate QEC's effort to develop this CIPP policy, the policy as laid out will do little to encourage the adoption of renewable energy systems in Nunavut and therefore contribute little to put Nunavut on a path of transition away from diesel.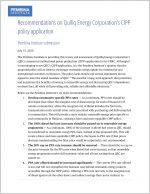 Recommendations on QEC's commercial institutional power production policy application
Pembina Institute submission
Publication
The Pembina Institute reviews the Qulliq Energy Corporation's (QEC) commercial institutional power production (CIPP) application. Although it is encouraging to see this application, it is the Pembina Institute's opinion that the proposed policy will do little to encourage renewable energy uptake for commercial and institutional customers in Nunavut. Several statements do not appear to meet the stated mandate of QEC to support renewable energy.