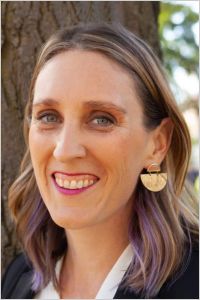 Kendall is the senior communications lead for the Ontario region at the Pembina Institute, Canada's leading clean energy think tank. Kendall works with the Ontario team to generate impactful research and engage stakeholders in areas including transportation and city planning, sustainable finance, and Canada's transition to a clean economy. 
After almost a decade working as a book editor with Random House publishers, Kendall moved into the non-profit sector at the Samara Centre for Democracy, a national charity focused on engaging more Canadians in the political system. There she held various roles, overseeing substantial growth in Samara's social media presence, stakeholder base, and earned media outreach, as well as a complete re-brand of the organization. As managing director and then executive director, Kendall focused on articulating and measure Samara's impact, building alliances among like-minded NGOs, and forging new partnerships to extend their collective reach and impact.
Kendall holds a Bachelor of Science from Guelph University, a publishing diploma from Ryerson University, as well as a Graduate Certificate in the Science and Policy of Climate Change from Royal Roads University.
Kendall enjoys being outside with her family and her dog, hiking, camping and cross-country skiing.
---
Contact Kendall Anderson
cell: 416-220-8804
Send an email