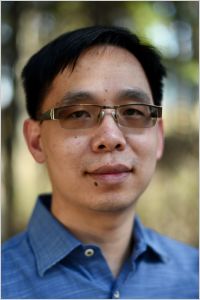 Jason Lam is an analyst supporting the oil and gas team at Pembina Institute. Jason has a Bachelor of Science degree in biosystems engineering with an environmental specialization from the University of Manitoba.  He also has a Master of Engineering Leadership in clean energy engineering from the University of British Columbia, expanding his technical knowledge in clean energy and developing business acumen skills.
Previously, Jason has worked in the engineering consulting sector in both Manitoba and British Columbia, working with downstream oil and gas clients. The work included conducting environmental assessments, site remediation, and monitoring programs.
Jason resides in Winnipeg and in his spare time can be found spending time with friends and family, learning guitar, working on plastic model making and playing video games when he can.
---
Contact Jason Lam
cell: 647-363-6471 • email: jasonl@pembina.org
Jason Lam's Recent Publications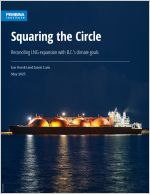 Squaring the Circle
Reconciling LNG expansion with B.C.'s climate goals
Report finds that if all planned and proposed LNG projects in B.C. go ahead without the oil and gas cap, emissions from oil and gas production could be more than three times B.C.'s 2030 sector target. But the widespread electrification of LNG projects that is needed to keep emissions within the cap would put significant pressure on the province's clean electricity grid.