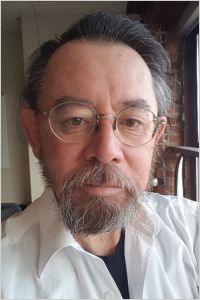 Ian Theaker is Technical Director of the Reframed Initiative, within the Pembina Institute's buildings program. Ian is responsible for the Institute's efforts to develop sustainable business cases for deep, rapid and profitable retrofits of low-rise multi-unit residential buildings. Working with building owners, residents, lenders, utilities, governments and solution providers, he is intent on demonstrating new approaches and systemic processes that can deliver deep retrofits at scale.
A professional mechanical engineer, his career has focused on improving the efficiency, comfort and health and reducing the emissions of buildings and communities, having analyzed, audited and helped create more than 150 new and existing high-performance buildings across Canada and the U.S.
As the Canada Green Building Council's first LEED program manager, Ian recruited and guided nationwide technical and strategic teams of volunteers and consultants to create and launch the first LEED® Canada rating systems. One of Canada's most successful market transformation efforts, LEED Gold or Platinum certification is now an essential feature of Class A office buildings across Canada.
His Master of Arts from the University of British Columbia's Institute for Environment, Resources and Sustainability focused on building performance benchmarking to address systemic barriers to a just, vital post-carbon society. Ian is also an avid reader, singer, student of history and nature, and a sailor on the Salish Sea.
---
Contact Ian Theaker
cell: 250-217-2009 • email: iant@pembina.org