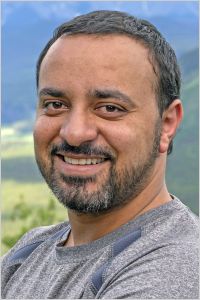 Eyab is a senior analyst with the Pembina Institute's oil and gas program. His work focuses on building the capacities required in both the private and public sectors to accelerate the transition the energy system to be sustainable, equitable and inclusive. 
Prior to joining the Institute, Eyab held a wide range of roles in the oil and gas sector, including technology development, engineering, operations, business solutions development, and capital portfolio management. During his career, Eyab and his wife worked and lived for two years in Fort McMurray, Alberta, which gave him a first-hand experience on the tension between economic prosperity and the environmental impacts of energy development. 
Eyab graduated from the University of Calgary's Schulich School of Engineering as a mechanical engineer, is father of two, a registered professional engineer in Alberta, a fellow of the Energy Future's Lab in Canada, and a fellow of the U.K.-based Royal Society of Arts.
---
Contact Eyab Al-Aini
cell: 587-328-2202 • email: eyaba@pembina.org
Eyab Al-Aini's Recent Publications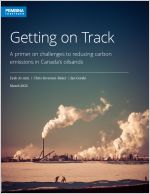 Getting on Track
A primer on challenges to reducing carbon emissions in Canada's oilsands
Canada's carbon-intensive oil and gas sector must significantly reduce its greenhouse gas emissions, and must also confront the prospect of a decline in demand for its product over the long term. Oilsands producers now rely on technologies to meet reduction targets that likely won't be scalable and affordable until after 2030; however, the sector as a whole is better positioned than other parts of the economy to meet or exceed Canada's 2030 emissions reduction targets.