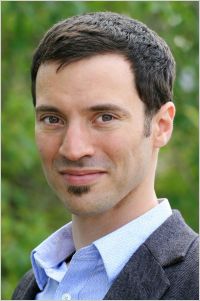 Benjamin brings a wealth of knowledge in energy systems as a senior analyst at the Pembina Institute, Canada's leading energy think tank. His work includes corporate, government and community-based sustainability projects in Alberta and the Northwest Territories on issues related to oil and gas, clean energy, energy efficiency and planning.
Prior to joining the Pembina Institute, Benjamin worked for the Institute for Sustainable Energy, Economy, and Environment at the University of Calgary, where he analyzed energy systems in the Canadian context. He has also worked with Capmunda, a company consulting on projects related to energy and social entrepreneurship. Benjamin worked in Paris as a project manager for a political think tank, and also in several African countries, where he helped set up a digital university to train nurses and doctors.
Benjamin holds a master's degree in local geopolitics and an advanced master's in engineering and environmental management from Mines-Paristech. His thesis focused on the impact of carbon constraint policies on industry competitiveness.
Benjamin is based in Calgary, a city he first learned about when French media reported that a dying Russian satellite was about to crash into it – which turned out to be not true. He came to Calgary because he was told it is the energy capital of Canada. Benjamin would love to say he's staying because he wants to contribute to solving the tremendous energy challenges the province faces — but the truth may be just that he loves backcountry camping in summer and cross-country skiing in winter.
---
Contact Benjamin Israel
work: 403-269-3344 ext. 103 • tweet: @ben_yyc
Send an email
Benjamin Israel's Recent Publications