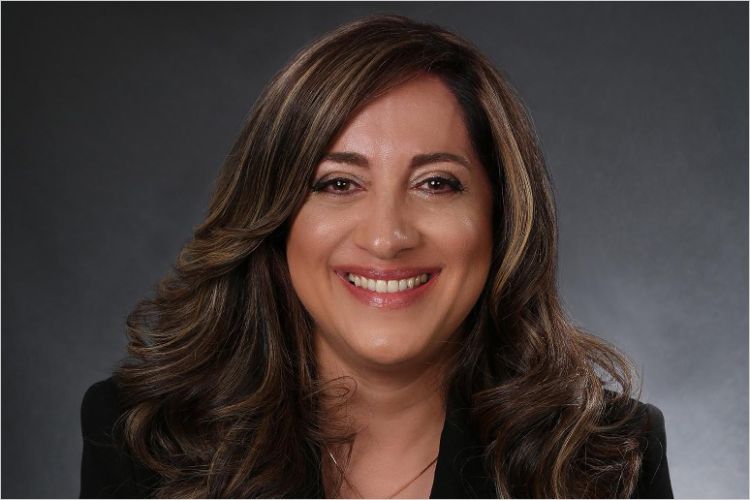 Over the last two years, Pembina has examined the barriers to gender equity in the energy sector and has proposed solutions to be adopted by the province, federal government and leaders. This forthcoming series of interviews celebrate women advancing Canada's transition to a clean economy and offers their insights into the opportunities to make the net-zero future one where all Canadians can participate and lead.  
Shohreh brings more than a decade of experience in electrical engineering, business, and import/export to her role as founder and CEO of Lumesmart, which manufactures high efficiency LED lighting for the health and safety, food production and agriculture sectors. She stands out as a first generation Canadian woman in an entrepreneurial role amidst a male-dominated industry, and she embraces this position as a role model. This includes volunteering on the boards of the Iranian Women's Organization of Ontario and Leader of Women Committee for the Canada-China Trade Innovation Alliance to encourage women to pursue careers in energy transition and beyond. She is also committed to increasing female representation in the workplace as part of the Canadian Manufacturers & Exporters' We Can Do It campaign.
Why is the energy transition important to you? 
I've always appreciated and cared deeply about nature. That is why energy transformation through the development and procurement of cleantech is so significant to me. Watching the Earth be destroyed by fossil fuels and create food insecurity has driven my mission to support accessible energy at a fair price and to create peace by harmonizing technology, humans, and nature.      
What are the key challenges you've faced in your career, and what are your thoughts on their solutions? 
I've faced many challenges in my career. I am a woman entrepreneur who stands at the forefront of a fast-moving technology industry trend: LED lighting. Not only has it been difficult for me as a woman in a male-dominated industry, but it's even harder as a first generation Canadian who has had to build her business from scratch. I know it would have been much easier on me if I was treated fairly, which is why I care so much about accessible and affordable energy.
What does a successful energy transition look like to you?
Imagine a world where any vegetable or fruit you desire is available affordably and sustainably anywhere in the world at any season. Whether you're growing produce in a remote community in Canada or an arid desert in Somalia, vertical farming is the future for smart cities, aerospace, and communities that want to future-proof their food security from the perils of war, pandemics, and supply chain crises.
A successful energy transition to me is one where everybody has access to electricity from clean power sources, like solar, wind, etc. but especially in developing and remote communities. Clean energy sources can help by providing services such as improved healthcare, better education, and affordable internet. With this comes more job opportunities, which can lead to reduced poverty rates. The energy transition is the beginning of a better future for all.
Lighting Round 
What book is on your nightstand? 
IKIGAI: The Japanese Secret to a Long and Happy Life by Héctor García and Frances Miralles
What is the proudest accomplishment of your life? 
Besides my daughter, the fact that I am a champion of Canadian women in manufacturing and cleantech, even earning the Queen Elizabeth pin. Going through a divorce and then the pandemic presented many challenges, but I haven't given up on my vision to make a difference to climate change with my company. The LEDs my company produces is the result of my commitment to my mission and vision. Embracing the core values of integrity, innovation, and growth, I consistently rank among the top technical women business owners in this country.
If you were granted one wish to make the world a better place, what would it be? 
I would help create peace through the elimination of global energy and food insecurity.
Describe the future of energy in one word. 
Transformational.
---
 This profile also appeared as part of the Women in Energy Transformation Series, a series of four national dialogues co-hosted by the Pembina Institute and GLOBE Series. You can view the rest of the profiles here. 
The Pembina Institute also wishes to to thank the McConnell Foundation and Women and Gender Equality for their generous support of Pembina's ongoing work on advancing gender equity in energy.