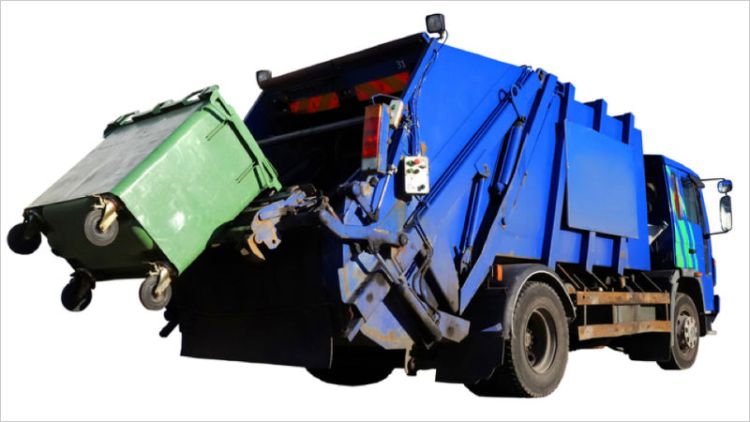 Earlier this month, Calgary Mayor Naheed Nenshi invoked yet another argument for why Calgary should be exempt from a price on carbon pollution. Some municipal vehicles are not energy efficient by nature and, thus, the carbon levy should not apply, the mayor said. 
"I've still gotta have garbage trucks," he told the Calgary Herald. "The last I heard there's no such thing as an efficient electric garbage truck."
But a little research reveals that the mayor is just not informed on the issue. In fact, electric garbage trucks are one of the best ways the city could reduce emissions. This is exactly the kind of change a price on carbon could support. Typical garbage trucks are just about the most inefficient vehicle around, with constant starts and stops and all that idling they average around 1.3 km per liter. An electric garbage truck using regenerative breaking that captures that energy can reduce fuel consumption by up to 70 per cent.
But fuel savings are only part of the benefit – constant stopping and starting is hard on the brakes, engine and transmission. Significant savings in maintenance costs (estimated at $20,000 per year) from regenerative braking and an electric battery further improve the economics. Carbon levy funds from the province for new or retrofitted trucks would deliver significant savings to the city.
A price on carbon is the most economically efficient way to drive emission reductions economy-wide. A price on pollution that rises over time will enable the City of Calgary to find the most economic options to reduce emissions and recognize action already taken. Revenue from the price on carbon can be used to fund the best options. This approach is much more efficient than directly regulating each and every source of civic greenhouse gas pollution.
While Calgary has shown leadership on climate and is vocal about welcoming the investment in renewable energy, the mayor's arguments that Calgary should be left out of the Climate Leadership Plan when it comes to municipal emissions shows a city that is just not evaluating its full set of options.
---
Sara Hastings-Simons, elected to a three-year term on the Pembina Institute's board of directors in June 2020, was a senior fellow with the Alberta clean economy program with the Pembina Institute.
---