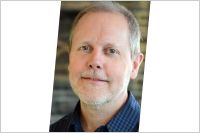 Tom is self-employed and operates a variety of businesses, as well as providing consulting services around business development and non-profit fundraising and project management.
From 1990 to 2005, Tom served in several senior management capacities for the Pembina Institute, including executive director, policy director, director of environmental education and director of the Energy Watch program. Tom also participated on several multi-stakeholder bodies charged with developing policy frameworks to manage environmental issues of public concern. This included the board and several project teams of the Clean Air Strategic Alliance.
Tom holds a degree in electrical engineering from the University of Alberta. He resides in Red Deer, Alberta, with his wife and two children.
---
Thomas Marr-Laing's Recent Publications