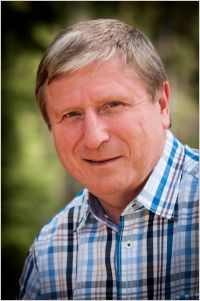 Ken has more than 30 years of experience in government, institutional and not-for-profit organizations, holding positions ranging from project engineering to policy development and public advocacy.
Since leaving his position as Executive Director of Pollution Probe in April 2008, Ken Ogilvie has been an environmental consultant and served as a Senior Advisor to the Corporate Responsibility and Sustainability practice of Deloitte & Touche LLP.
Ken was the Executive Director of Pollution Probe from October 1995 to March 2008. Prior to that he served for two years as Executive Coordinator of the Ontario Round Table on Environment.
He currently serves on several Boards, including vice-chair of Sustainable Development Technology Canada and chair of The Institute for Environmental Innovation.
Ken's academic credentials include a Bachelor of Applied Science, University of Waterloo, and a Master of Business Administration, York University. Ken has accepted an invitation to receive a Doctor of Environment (honoris causa) by the University of Waterloo on October 24, 2009.
---