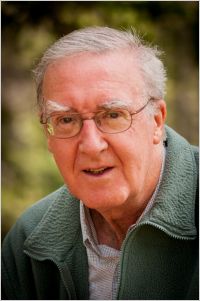 John Stone holds the honorary position of senior climate science advisor to the Pembina Institute. John was also a member of the Pembina Institute Board until 2020.
He is an adjunct research professor in the Department of Geography and Environmental Studies at Carleton University, and is widely regarded as an expert on climate change and international affairs.
His experience on international scientific boards includes the Intergovernmental Panel on Climate Change; the Management Board studying the hydrology and climate of the Mackenzie Basin; the Scientific Steering Committee for the START international program on building capacity for global change research; the UN Framework Convention on Climate Change; the UN/ECE Senior Advisors on Science and Technology; the International Institute for Applied Systems Analysis; and the NATO Science Committee.
He served many roles in his career with Environment Canada before his retirement in 2005 including executive director (climate change) for the Meteorological Service of Canada; director-general of Atmospheric Environment Service, and director of both the Meteorological Research Branch and the Climate Research Branch of Atmospheric Environment Service. He has also worked for the Department of Foreign Affairs and International Trade, the Ministry of State for Science and Technology and the National Research Council.
He received a Ph.D. in Chemical Spectroscopy and an Honours B.Sc. in Chemistry from the University of Reading (U.K.). He is affiliated with the Canadian Meteorological and Oceanographic Society.
---