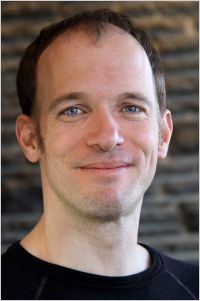 Jason Switzer joined the Pembina Institute, Canada's leading energy think tank, in April 2011, after nearly a decade in international development and in corporate environmental management with positions including environmental excellence advisor at Cenovus Energy Inc. and senior greenhouse gas engineer at Shell Canada Oil Sands. His areas of expertise are in business–ENGO partnering, carbon management and facilitation. In his previous role at the Pembina Institute, he co-led the national consulting team, through which he managed multi-stakeholder processes for clients including Shell, TOTAL, Suncor, the shale gas sector and its stakeholders, and the Canadian Hydropower Association.
Jason holds master's degrees in environmental engineering and in public policy from MIT and is a Harvard-trained environmental mediator, an alumnus of Leadership Calgary, and a fellow at the World Commission on Dams.  He is a board member of the Alberta Clean Technology Industry Alliance. Publications include the book Conserving the Peace: Resources Livelihoods and Security (IISD, 2002); conflict mitigation guidance tools for business and development practitioners; opportunities for renewable energy investment by the oil and gas sector; and links between environmental management systems, independent certification and performance improvement.

Jason Switzer is available for speaking engagements.
---
Contact Jason Switzer
work: 1-587-777-3315
Send an email
Jason Switzer's Recent Publications