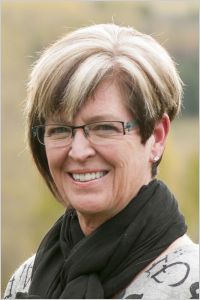 Janice is a partner in Goodman, McDougall & Associates Ltd., a human resource consulting firm that provides facilitation, programs and services to corporate, government and social-profit organizations.
Janice has held numerous professional and personal volunteer and board roles, and was a founding member and president of the board of the Foothills Land Trust. She was on the board of the Pembina Institute from 2004 to 2009, serving as president of the board from 2006-2008.
In 2010 she and her husband placed a conservation easement on their property near Millarville, Alberta. This land was the first business property in Canada to be certified under the Audubon Cooperative Sanctuary System, in 1999. Janice was awarded the Human Resources Institute of Alberta's Award of Distinction in 2003.
---