Published in The Tyee (February 18, 2016)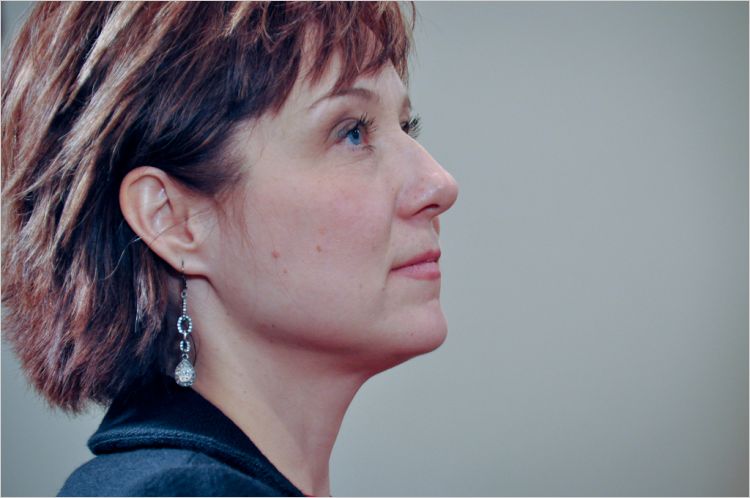 Premier Christy Clark has a message for British Columbians: "To grow and diversify our economy, we must have the courage to say yes."
Perhaps she should take her own advice.
We know that we need to say yes to an economy that will thrive in a low-carbon future and one that does not lock us into fossil-fuel infrastructure that will become obsolete. We need to say yes to investing in industries that will position B.C. to take advantage of growing demand for clean technology and services. We need to say yes to implementing solutions that ensure we have clean air to breathe and clean water to drink.
Unfortunately, this week's budget announcement wasn't an example of that kind of "yes" thinking. Instead, it was just the latest in a string of missed opportunities for this government to demonstrate that it is making the connection between our economic prospects and addressing climate change.
Tuesday's budget was lacking any significant action on climate change. Only $13 million was earmarked for the Innovative Clean Energy Fund geared towards zero-emission vehicles and infrastructure -- a far cry from a comprehensive approach. However, two of the four flagship spending announcements were in response to the impacts of climate change being felt across the province: $95 million for wildfire prevention and mitigation, and $65 million for flood mitigation and emergency response. We need to see more dollars being invested in reducing B.C.'s contribution to climate change or we will see this kind of spending continue to increase.
It's not hard to imagine what a budget would look like from a government that has the courage to say yes to tackling climate change and growing the economy. While the B.C. government is in the middle of a public consultation on its Climate Leadership Plan (CLP) and unlikely to make any final policy pronouncements before that concludes, here are four announcements that would have indicated they were moving in the right direction:
1. Yes to a process for ending the carbon-tax freeze.
The carbon tax is currently frozen until 2018. Without the details of the CLP finalized, we were not expecting to see a commitment to a specific increase or accompanying revenue allocation. However, a credible CLP will need to include an increase in the carbon tax to transition B.C. to a low-carbon economy. Budget 2016 could have outlined the steps the province intends to take to figure out how to increase the tax while maintaining the competitiveness of our economy.
2. Yes to more funding to implement the Climate Leadership Plan.
Again, even without the details of the CLP finalized, we know that implementing the actions in the CLP will require additional resources to be allocated to ministries and will require further investments in staff, programs and incentives. Budget 2016 could have indicated some of these increases or at least the process by which these resource needs would be met.
3. Yes to more resources to support and promote B.C.'s clean-tech sector.
Positioning B.C.'s economy to compete in a low-carbon world is a clear no-regrets action that does not require the conclusion of the CLP process to move forward. Supporting the development and promotion of clean-tech companies will require resources. For example, the budget has a line item for promoting B.C. forest products in India. The clean-tech equivalent was absent.
4. Yes to an economic plan that acknowledges the global climate reality.
Budget 2016 does not project any revenue from LNG this year, but it does underscore B.C.'s continued intention to develop the sector. As support for this intention, it cites the International Energy Agency's projection of a worldwide increase in natural-gas demand to 2040. However, as the global economy shifts in response to stronger climate policy -- designed to move us closer to 1.5 C to 2 C of warming -- the real potential for growth is in renewable energy. Total global demand for renewable energy with strong climate policy in place in 2040 is predicted to be 32 per cent larger than it is for natural gas. A budget designed to position B.C. well in a low-carbon world would have laid the groundwork to take advantage of the renewable-energy opportunity and better account for the risk of large investments in fossil-fuel infrastructure.
Budget 2016 was a prime opportunity to confirm B.C.'s commitment to climate leadership. Instead, the government is now at greater risk of being counted among the "forces of no" when it comes to taking action to protect British Columbians from a changing climate.
Want more information and updates on the B.C. Climate Leadership Plan from the Pembina Institute? Please sign up by emailing ClimateLeadership@pembina.org.
---
Josha MacNab
Josha MacNab was the national director of policy and strategy for the Pembina Institute from 2005 to 2022.

---