Published in The National Observer, March 22, 2022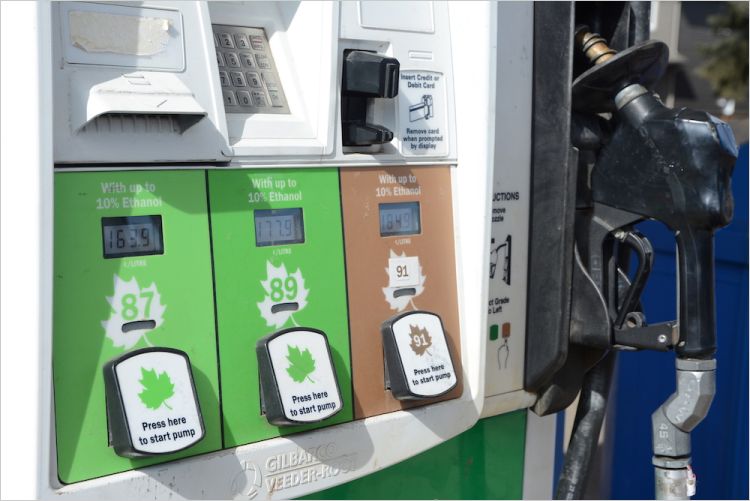 Former Bank of England governor and prominent global finance adviser Mark Carney labelled the transition to net-zero as "the greatest commercial opportunity of our time." Canada is in a worldwide competition to attract the capital needed to meet this challenge, and yet we are headed in the wrong direction with the current design of the new federal Clean Fuel Standard (CFS). It should be a market driver for non-fossil fuels. Instead, if adopted as written, it would act as a de facto subsidy for the fossil fuel sector.
If the CFS is to deliver climate and cleantech investment successes, it needs a higher ambition and tighter rules. It should emulate similar successfully road-tested regulations in place around the world. We have recommended two straightforward amendments that will achieve a successful fuel standard.
In 2010, in tandem with California, British Columbia adopted "the best greenhouse gas emissions policies you've never heard of" and launched the province on a journey that is transforming B.C.'s transportation sector and achieving remarkable climate and economic outcomes.
That policy? A simple, cost-effective regulation called the Low-Carbon Fuel Standard. The results in the province have been dramatic. In the last 18 months, over a half-billion dollars of new investment, accompanied by family-supporting cleantech jobs, have poured into new clean fuel production and distribution across B.C.
Multibillion-dollar clean fuel investments in Alberta and Saskatchewan have also been recently announced, directly influenced by B.C.'s clean fuel requirements.
The B.C. regulation has resulted in over 13 megatonnes of greenhouse gas reductions, and data just published shows that fully 13.5 per cent of fuels used in diesel vehicles in the province in 2020 was non-fossil fuel. No other province in Canada has even come close to B.C.'s pace of change. These regulations are seamless with everyday life; not one in a 100 people on the street in B.C. would even know they are using low-carbon fuels.
Clean fuel standards have given people and businesses in B.C., California, Oregon and the European Union access to non-fossil transportation energies such as electricity, renewable natural gas, advanced biofuels and hydrogen.
Borrowing from B.C.'s success, our federal government started in 2016 to develop its own Clean Fuel Standard, which will require small decreases in the carbon content of fossil fuels every year starting in late 2022. In theory, this requirement will in turn create an incentive to increase the supply of low-carbon fuels. By 2030, the policy aims to reduce the carbon content of gasoline and diesel used in Canada by 13 per cent.
This sounds wonderful. But there are two problems with the draft CFS regulation that will, in the best case, render it ineffectual, and in the worst case, transform it into another subsidy for fossil fuels.
First, Canada's draft CFS regulation will achieve the climate and economic successes of other such standards only if it roughly follows their design. Unfortunately, Canada's regulation, almost six years in the making, virtually ensures that fossil fuels, not low-carbon alternatives, will be the single biggest beneficiary. To meet their CFS obligations, fossil fuel producers can double-count actions already taken in response to other policies, including industrial and consumer carbon prices. What's more, CFS compliance credits can be awarded on fuels not used in Canada, on foreign-produced fossil fuels and even on non-fuel refinery products such as asphalt, sulphur, and chemical feedstocks.
In addition to a fossil-friendly design, the federal regulation's relatively weak target will prompt very little new use of low-carbon fuels beyond that required to meet existing provincial fuel regulations. This risks making the CFS into an expensive accounting exercise with little tangible benefit to help build new electric vehicle charging infrastructure or new production and distribution capacity for low-carbon liquid and gaseous fuels.
Even worse, the recycling of subsidized oil and gas emission-reduction project investments will extend Canadians' reliance on fossil fuels further into the future and undermine other climate regulations, such as the proposed federal zero-emission vehicle mandate.
A fossil-friendly CFS design will also send a chilling signal to the investors now putting billions of dollars into low-carbon projects in countries, states, and provinces with effective clean fuel regulations. B.C. has seen a surge of cleantech investments directly tied to its decade-old clean fuel standard and, with it, good green jobs across the province. Canada can only realize the same benefits if the CFS regulation is strengthened to focus on the transition to non-fossil clean fuels.
In the 2021 federal election, there was support for these standards across the political spectrum, including the adoption of a B.C.-style low-carbon fuel regulation in the Conservative Party of Canada's platform. As B.C.'s experience demonstrates, there is little public resistance to efficient, cost-effective regulations to transition to low-carbon transportation.
The federal government can make two simple changes to set the regulation on the path to relevance: set a higher target and ensure that fossil fuels do not dominate CFS compliance actions. Fortunately, a wide range of stakeholders across the country have proposed straightforward amendments to the regulation to enable it to proceed on time and fulfill its promise. Implementing these amendments will avoid unnecessary delay, improve investor confidence and incentivize pending clean fuel investments.
The idea of a CFS is widely supported based on the success of comparable clean fuel regulations in other regions. After so many years of development, a final regulation ought to be easy to get over the line. Yet Canada's climate targets cannot afford a toothless and untested version of this policy. Without revision to the government's current regulatory proposal, the country is likely to miss its best and nearest opportunity to make credible progress toward its net-zero aspirations.
This op-ed was written by The Pembina Institute's Carolyn Kim, in conjunction with Ian Thomson (President, Advanced Biofuels Canada), Julia Langer (Chief Executive Officer, The Atmospheric Fund), and Daniel Breton (President of Electric Mobility Canada). 
---
Carolyn Kim is senior director of the Pembina Institute's communities and decarbonization group, based out of the Toronto office.
---