Published in Telegraph-Journal (December 12, 2016)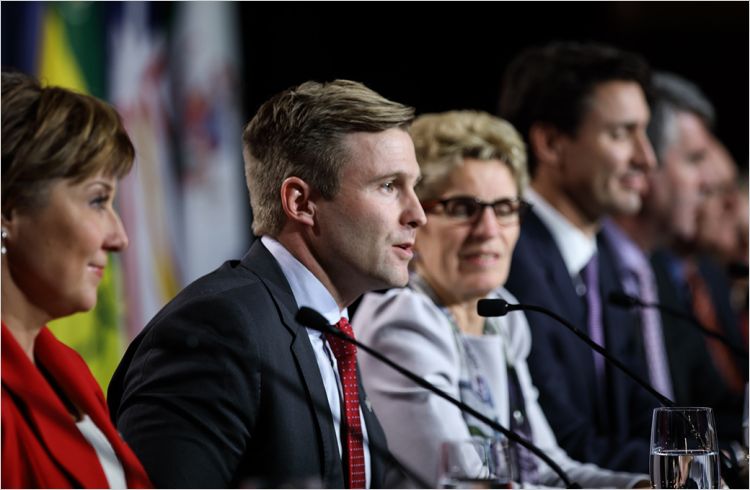 With the release of New Brunswick's new climate plan, 95 per cent of Canadians now live in provinces and territories that have implemented, or are in the process of implementing, carbon pricing.
Premier Brian Gallant's commitment to a "made-in-New Brunswick price on carbon and caps on GHG emissions" puts yet another province in line with the federal government's plan to price carbon pollution.
This move builds on three examples of carbon pricing progress this fall. Premier Stephen McNeil announced Nova Scotia will implement a cap-and-trade system in 2018.
Meanwhile, Manitoba confirmed plans to implement a "made-in-Manitoba" approach to carbon pricing. The new Yukon government intends to allow the feds implement their carbon price.
It's beneficial to have smaller provinces and territories implementing carbon pricing, because their challenges and solutions will likely differ in some aspects from experiences in British Columbia, Alberta, Ontario, and Québec. Similarly, having premiers from Atlantic Canada and the North sign on to the national plan is important politically.
The good news: all regions in the country now have a positive stake in carbon pricing.
Matt Horne
Climate policy expert, Pembina Institute
This letter originally ran in New Brunswick's Telegraph-Journal on December 12, 2016.
---
Matt Horne
Matt Horne was the Pembina Institute's associate regional director for British Columbia until 2016.
---