Published in iPolitics (Dec. 9, 2014)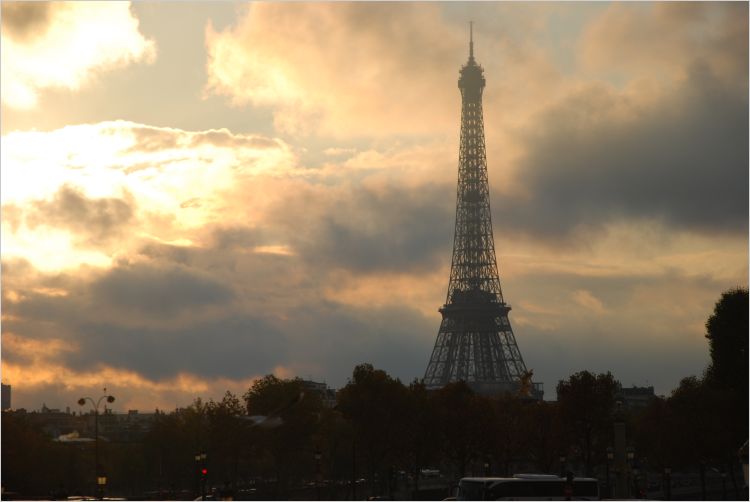 When the world's governments met in Lima, Peru, to discuss what to do about climate change, many were already looking ahead to the next round of climate talks in Paris. Those same governments have agreed to strike a new deal to shape the global response to climate change in a year's time. And there's good reason to be optimistic that an agreement could be reached in 2015.
What happens in Paris will be critical, since the world's response to climate change so far has been inadequate and the economic, social and environmental costs of inaction continue to mount. Yet the recent deal between the U.S. and China to increase the sum of renewable energy and cut carbon pollution is feeding the optimism, given that the two countries account for 45 per cent of the world's total carbon pollution. And when China also expands its pilot carbon pricing system to the entire country in 2016, fully a quarter of the world's carbon pollution will be covered by a carbon price.
Closer to home, pockets of progress are demonstrating what good climate policies can look like. Quebec and California's cap-and-trade system has been running relatively smoothly for two years and there are signs Ontario could be getting ready to join. Washington and Oregon are attempting to join British Columbia and California in a Pacific Coast effort to price carbon and clean up transportation fuels.
And of course the cost of solutions like wind and solar power has been dropping for decades, with further declines anticipated as technologies continue to improve. Every improvement makes those solutions more affordable relative to coal, oil or gas.
A positive outcome in Paris this time next year is by no means a slam-dunk — but let's assume momentum continues to build and we collectively get where we need to go. As the world gets more serious about climate change, the result will be a dramatic shift away from fossil fuels. In their place, energy will be used far more efficiently and carbon-free sources of energy like renewables will become the new backbone of the global energy system.
According to the International Energy Agency, global demand for coal and oil is projected to drop by 33 and 13 per cent over the next 20 years respectively if strong climate policies are implemented around the world. Even natural gas (often referred to as a transition fuel) would see global demand peak by 2030 and drop below current levels by mid-century.
The current federal strategy of trying to increase fossil fuel exports, delay climate action at home and undermine climate policy abroad is a lose-lose proposition. The very recent drop in global oil prices provides a glimpse into what that future could look like for Canada.
Meantime, Canada's latest emissions trends report — posted online by Environment Canada this week — shows that the oil and gas sector is responsible for one quarter of our country's total carbon pollution, and represents the single largest source. Environment Canada's data show that we're on track to miss our 2020 emissions reduction target by a wide margin, and that the main barrier to meeting that target is the growth in carbon pollution from oil and gas development.
What should Canada — and particularly our westernmost provinces — do?
The current federal strategy of trying to increase fossil fuel exports, delay climate action at home and undermine climate policy abroad is a lose-lose proposition. If the world figures out climate change in spite of Canada's efforts, we'll be left with all of our economic eggs in the fossil fuel-export basket while our customers rapidly switch to cleaner options. That's not to mention the fact that we'll be trading some short-term economic gain for much larger losses that come with four degrees Celsius (or more) of warming and runaway climate change.
The very recent drop in global oil prices provides a glimpse into what that future could look like for Canada. Prices for crude oil have tumbled from above $100 per barrel earlier this year to below $70 this month. That drop translates into less investment in the oil patch, lower provincial royalties and budget deficits. Prices may rebound in the short term but not in the long term — not if demand begins to drop in response to climate policy.
Instead of pitting environment against economy and exposing the country to increasing economic risk, Canada needs a better strategy — one that offers both economic and environmental wins. It must include efforts to increase the likelihood of a global agreement on climate change while also preparing our economy to capitalize on declining demand for fossil fuels.
While action across the country is critical, nowhere is the risk and opportunity greater than in Western Canada.
British Columbia has some of the country's best climate policies and is well positioned to share those successes around the world and build upon them in the province. Alberta's carbon regulations haven't kept pace with the growth in emissions from the oilsands and coal-fired power plants — but with the imminent release of Alberta's new climate strategy, the province has a golden opportunity to show how leadership is possible even in jurisdictions with significant oil and gas development. And the entire Western Canadian economy needs to diversify to reduce its exposure to declining fossil fuel demands — or be left trying to sell commodities that the world no longer needs.
---
This op-ed is one part of a three-part series looking at how Western Canada can contribute to Canada's efforts to reduce carbon pollution and thrive in a low-carbon economy. Read Part 2: How B.C. does climate policy right, or Part 3: How Alberta could turn its climate record around. 
---
Matt Horne
Matt Horne was the Pembina Institute's associate regional director for British Columbia until 2016.
---