Published in Prince George Citizen (January 19, 2018)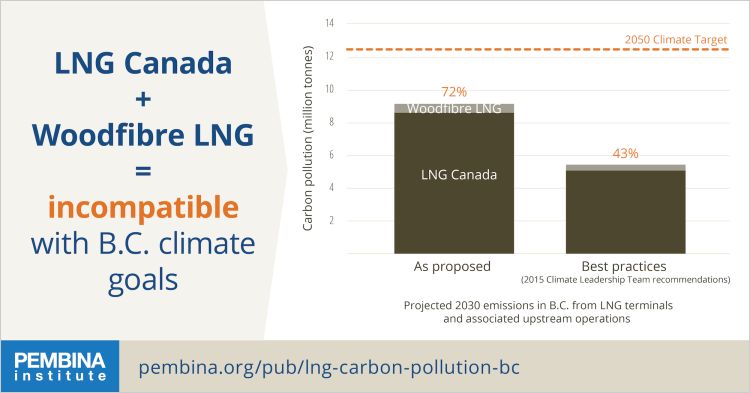 B.C. is on track to miss its legislated climate target for 2020 by a wide margin.
The province still lacks a plan to meet its 2050 goal of reducing carbon pollution to 12.6 million tonnes (Mt) per year.
A liquefied natural gas export industry in B.C. would further expand this gap.
Two approved projects, LNG Canada and Woodfibre LNG, would collectively increase annual carbon pollution by 9.1 Mt by 2030, and 10.2 Mt by 2050.
That would leave less than 3 Mt for the rest of the economy — and make it virtually impossible for B.C. to meet its 2050 target.
Current policies fall short of requiring LNG projects to adopt best practices.
If LNG Canada and Woodfibre LNG were built using best practices, carbon pollution would be halved.
However, it would still be very difficult to meet B.C.'s targets without drastically eliminating emissions from the rest of the economy, including transportation, buildings, and industry.
Karen Tam Wu
Acting B.C. director, Pembina Institute
Vancouver
The Prince George Citizen published this letter to the editor on January 19, 2018 (page A6).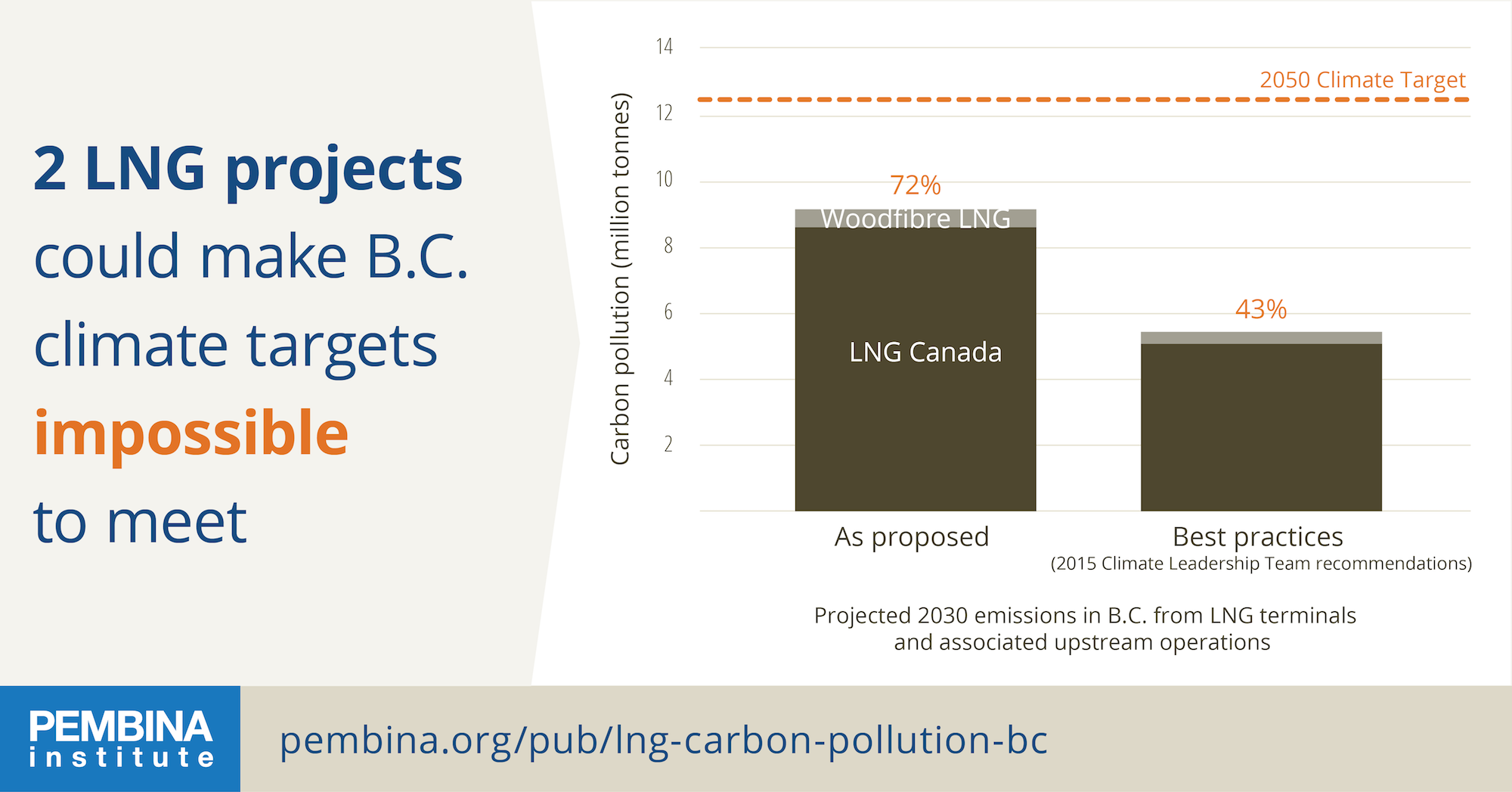 ---
Learn more about LNG in B.C.
---
Karen Tam Wu
Karen Tam Wu was the regional director of B.C. at the Pembina Institute until 2022.
---