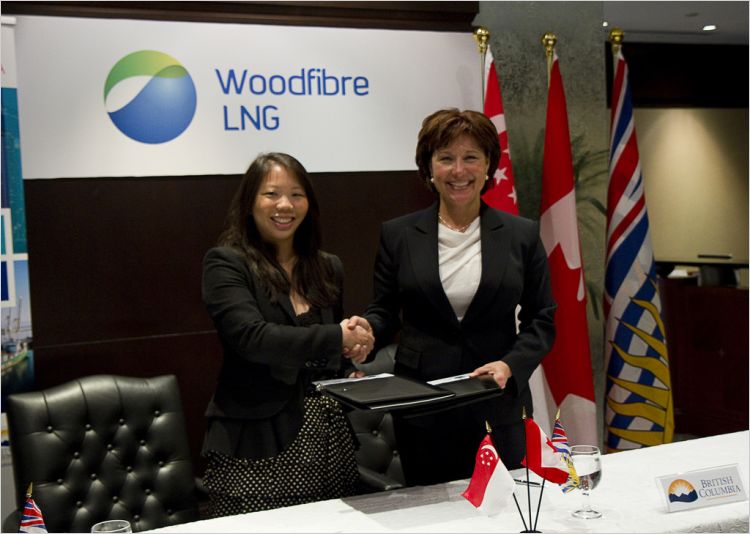 VANCOUVER / COAST SALISH TERRITORY — Matt Horne, B.C. associate director at the Pembina Institute, made the following statement in response to Woodfibre LNG Limited's announcement of its "go forward" decision:
"Today's announcement puts B.C. one step closer to realizing an LNG industry that would undermine the province's ability to do its fair share in the fight against climate change. If built, the Woodfibre LNG project will represent 6% of B.C.'s legislated 2050 emissions target, making the target more challenging to achieve.
"As global efforts to fight climate change increase, the demand for all fossil fuels, including LNG and natural gas, will fall. Continuing to put our economic eggs in the LNG basket will not help fight climate change, and it is not in B.C.'s long-term economic interests. Stronger climate policies — not increased fossil fuel production — are what we need to position the Canadian economy to thrive in a low-carbon future.
"Amidst a growing trend to eliminate fossil fuel subsidies, B.C. is moving in the opposite direction. The subsidized electricity rate for the project fits a pattern of reduced tax rates, incentive programs, and other deals for the LNG industry.
"In addition, the Squamish Nation has set out 25 conditions for Woodfibre LNG, and they expect all of these conditions to be met in order for the project to go ahead."
-30-
Join the conversation on Twitter: #WoodfibreLNG @Pembina
Contact
Stephen Hui
Communications Lead, Pembina Institute
778-987-7654
stephenh@pembina.org
Tw: @StephenHui
Background
Infographic: Woodfibre LNG: Fracking comes with environmental impacts
Media release: Pembina reacts to Woodfibre LNG environmental assessment decision
Submission: Woodfibre LNG emissions analysis highlights methane policy gap in B.C.
Infographic: Pacific NorthWest LNG: B.C.'s climate plan fails to limit emissions
Infographic: Sarita and Malahat LNG: Fracking comes with environmental impacts