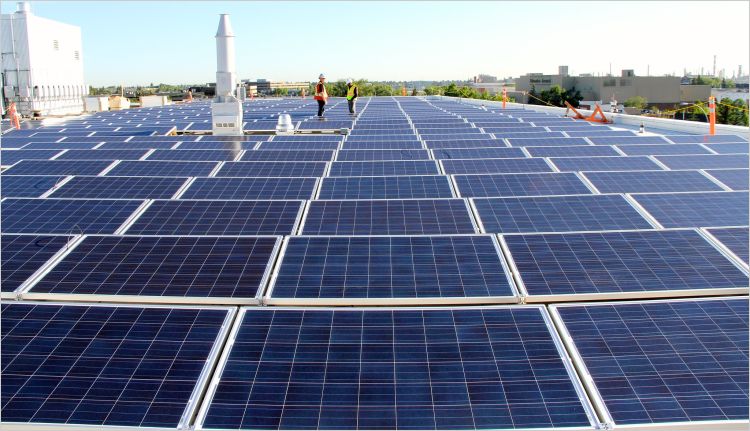 OTTAWA — The Pembina Institute is proud to announce Rylan Urban is the winner of our 2019 Youth Energy Policy Design competition. Rylan used the Pembina Institute's Energy Policy Simulator to create a winning vision of how Canada can reach 2030 international climate targets.
Rylan's winning policy package includes carbon pricing, a zero-emissions vehicle sales mandate, and dedicated funding to stop deforestation. As the first-place winner, Rylan is presenting his policy package today at Carleton University's International Sustainability Transitions Conference. In his submission, he states, "the analysis performed shows that no single policy is sufficient in meeting Canada's GHG reduction targets. It also shows that each policy plays an important and unique role and that when policies are enacted together, their environmental, economic, and social impacts are greater than additive – they are synergistic." 
The Energy Policy Simulator (EPS), developed in collaboration with Energy Innovation, is Canada's first free, open-source tool to see how energy and climate policies influence emissions across the country. The EPS is part of the Pembina Institute's ongoing effort to improve Canadians' understanding of how climate and energy policies can be designed to meet Canada's emissions reduction targets. It helps Canadians form well-informed opinions and hold parties, candidates and elected officials accountable on energy and climate policies. Rylan's policy package now also lives on the EPS as one of the scenario options, and his report can be found on our website. 
Originally from Lloydminster, Alta., and a graduate of the University of Saskatchewan, Rylan is in the Master of Science in Sustainability Management program at the University of Toronto. He is especially interested in the interdisciplinary aspects of climate policy and in identifying the unique contributions each sector must make to achieve a more sustainable world.
In this first year of the competition, submissions were received from students across Canada, showcasing widespread youth interest in climate action. The second-place submission came from University of Alberta students Julie Moysiuk, Kabir Nadkarni, and Niko Yasui.
Quotes
"We're so pleased to see the level of youth engagement with our Energy Policy Simulator tool. It's a great example of the accessibility of the tool; anyone can test different combinations of climate policies to learn more about how effective they are in helping Canada meet our targets. Congrats to Rylan — we were impressed with the thoroughness that went into his analysis and policy design."
— Isabelle Turcotte, federal policy director, Pembina Institute
-30-
Visit pembina.org to try the EPS tool for yourself, and to see Rylan Urban's report and policy design.
Contact
Kelly O'Connor
Associate communications director, Pembina Institute
416-220-8804
Background
Contest and Scoring Details: 2019 Youth Energy Policy Design Competition
Blog: Charting the Right Path to Mid-Century Decarbonization