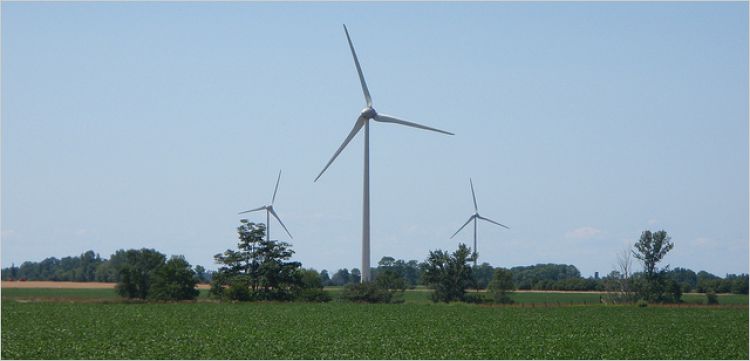 OTTAWA — Isabelle Turcotte, interim federal policy director at the Pembina Institute, made the following comment in response to the joint statement released today from Ontario and Saskatchewan.
"It is deeply irresponsible of the Saskatchewan and Ontario governments to reject carbon pricing. Canadians expect their governments to address climate change, one of the most serious issues facing us today. It is a failure of leadership to reject the most cost effective way to reduce pollution. This move undermines Canada's obligations to do its fair share to protect our communities from a changing climate. 
"It is also disappointing to see Ontario and Saskatchewan walk away from the opportunity to design carbon pricing policies that work best for their unique economic realities and walk away from the global trends towards low carbon economies. This is outdated thinking and a step backwards.
"Carbon pricing reduces carbon pollution and is compatible with economic growth. This has been proven most recently in California. With the cap-and-trade carbon pricing system in place, the state reached their 2020 carbon pollution reduction goal four years ahead of schedule – a reduction of 13 per cent from the 2004 peak, while the economy grew by 26 per cent in the same period.
"Legal experts have been clear, including legal advice sought by the Government of Manitoba, that the federal government has the authority to apply a price on carbon. The expected outcome of the legal challenges announced today will simply be nothing more than a waste of taxpayers money and a delay in action to protect communities and improve the health and livability of these provinces.
"Ontario's choice to abandon an effective system and cancel the funding that came with the system's revenue is costing Ontarians and included programs that support school repairs, social housing and helped home owners save money through rebates and energy savings."
-30-
Contact
Kelly O'Connor
Director, Communications and Stakeholder Relations (Interim)
416-220-8804
Isabelle Turcotte (English / français)
Director, Federal Policy (Interim)
613-277-3242
Background
Reacts: Ontario's price on carbon pollution must continue to work for the economy and the environment (June 2018)
Op-ed: Four provinces outperformed the rest, all while pricing carbon pollution(January 2018)
Reacts: New federal analysis reaffirms carbon pricing significantly reduces carbon pollution while maintaining a strong economy (April 2018)
Q&A: Time for Premier Brad Wall to focus on carbon price implementation (May 2017)