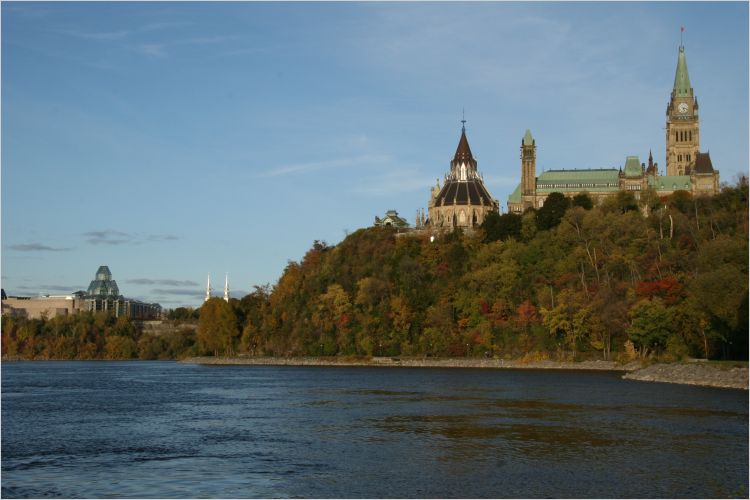 CALGARY — LYNNE COUVES, program manager of the Renewables in Remote Communities program at the Pembina Institute, made the following statement in response to the federal government's release of the United Nations Declaration Act (UNDA) Action Plan.
"As a practical advancement of the federal government's legislative commitment to implement the United Nations Declaration on the Rights of Indigenous Peoples into Canadian law, the 2023-2028 UNDA Action Plan has the potential to have a direct, positive, and generational impact on Canada's reconciliation journey" says Lynne Couves, program manager of the Pembina Institute's Renewables in Remote Communities program, "however, progress depends on government commitment to build bureaucratic capacity and strong processess of collaboration and consultation.
"The Action Plan represents a big step forward for reconciliation and Indigenous rights and will be a critical tool for the advancement of Indigenous priorities across Canada, including clean energy projects in remote communities.
"Through the Action Plan, Indigenous rights to self-determination, self-governance, and full consultation and cooperation are supported by a procedural framework that enables the pathway for stronger nation-nation relations and progress on a number of critical federal policies. The implementation of the Action Plan thus has direct implications over the work of the public sector and will demand a transformation of various processes and approaches to work with Indigenous Peoples, including early consultation.
"The Action Plan has also been presented as a "living document," representing openness to critique and improvement as implementation begins. This is an important distinction, as it allows for flexibility, as well as increased and thorough consultation with rights holders. This flexibility, however, must not be used as an excuse to delay action and progress on critical issues related to reconciliation, self-determination, self-government, and decision-making.
"Though the Action Plan represents a historic step forward on a long journey toward equity and reconciliation for and with Indigenous Peoples, there remain outstanding issues which require deep collaboration, attention, and focus, such as building consensus among provinces, First Nations, and industry around how "free, prior and informed consent" (FPIC) is respected in resource projects across Canada.
"The clean energy transition in remote communities is made more effective when Indigenous rights are fully respected. As implementation of the Action Plan moves forward, the Pembina Institute remains eager to support both communities and the federal government in the development of processes and procedures to ensure Indigenous rights are respected and prioritized in energy development for remote communities."
The Pembina Institute is a registered charity working to solve today's greatest energy challenges — reducing the harmful impacts of fossil fuels while supporting the transition to an energy system that is clean, safe and sustains a high quality of life.
Update: This release was edited on June 23, 2023. 
-30-
Senior Communications Lead, Pembina Institute