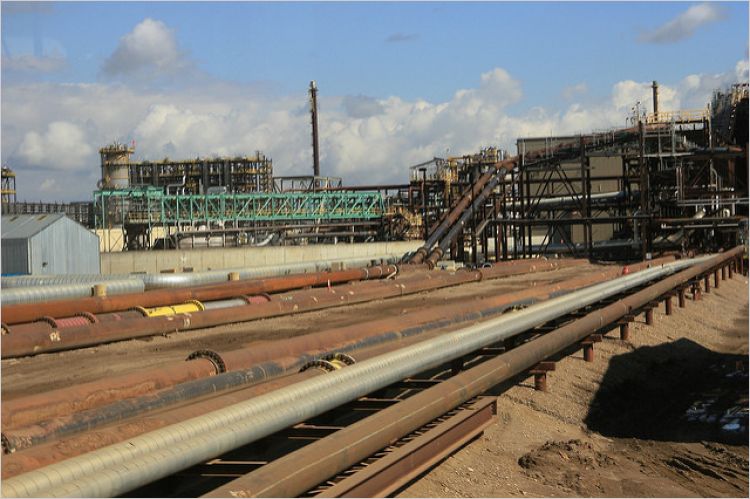 OTTAWA — Canada's review of the National Energy Board (NEB) is a timely opportunity to ensure energy projects serve the public interest in a world transitioning away from fossil fuels, according to a new report released today by the Pembina Institute. The NEB is not equipped to usher Canada into its next phase of low-carbon development. Reforms to the NEB's structure, governance and mandate are essential to Canada's long-term competitiveness.
The report, Good Governance in the Era of Low Carbon, calls on the NEB Expert Panel — which wraps up its cross-country public engagement tour today — to recommend a streamlined project review process with greater links between energy and climate objectives.
Canada's clean growth agenda needs a trusted, inclusive and unbiased federal energy regulator. Ensuring interprovincial energy infrastructure undergoes rigorous environmental assessments, and that the NEB expands its data and modeling capacity, will help rebuild trust in Canada's energy regulatory landscape.
Quick facts
The NEB modernization Expert Panel will submit its advice to James Carr, Minister of Natural Resources, by May 15, 2017.
The NEB modernization Expert Panel held engagement sessions in 10 Canadian cities from January to March 2017.
The Expert Panel on the Review of Environmental Assessment Processes is expected to release its recommendations report soon. Modifications to the EA process could have significant bearing on the NEB modernization process outcome.
Quotes
"Canadians need an unbiased and trusted energy regulator capable of supporting Canada's clean growth agenda. National Energy Board modernization is Canada's opportunity to turn the corner on frustrated project reviews, and instead build processes that work for all interested parties and ultimately deliver credible recommendations to government."
— Erin Flanagan, federal policy director, Pembina Institute
 "The federal government has an opportunity to build on the NEB's core competencies by ensuring it has a mandate to produce energy data consistent with successful implementation of the Paris Agreement. This is an essential requirement for Canada: data produced by the NEB is widely used for energy policy development and planning across the country, and it should reflect our climate commitments."
— Lindsay Wiginton, analyst, Pembina Institute
-30-
Visit the Pembina Institute's website to download a copy of Good Governance in the Era of Low Carbon.
Contact
Erin Flanagan
Program director, federal policy
587-581-1701
Kelly O'Connor
Communications lead
416-220-8804
Background
Backgrounder: A Vision for a Modernized National Energy Board (January 2017)

Reacts: National Energy Board restructuring essential to credible energy infrastructure reviews (November 2016)

Reacts: Pembina reacts to federal environmental assessment and regulatory reviews
(June 2016)