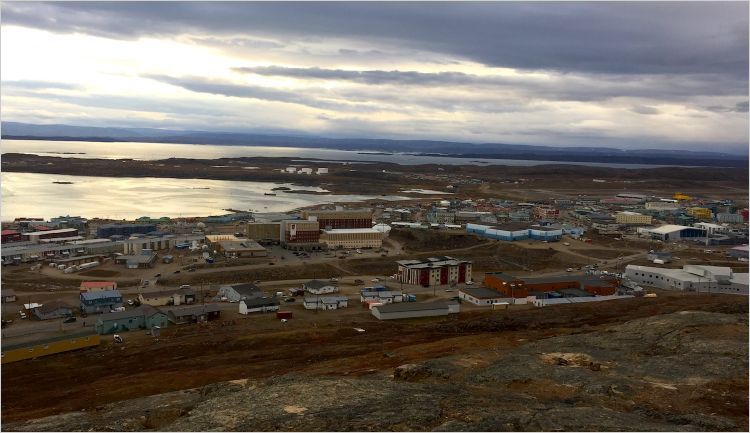 WHITEHORSE — Eryn Stewart, Program Manager, 20/20 Catalysts Program at Indigenous Clean Energy (ICE) Social Enterprise and Dave Lovekin, Director, Renewables in Remote Communities at the Pembina Institute made the following statement in response to the Government of Canada's launch of the Impact Canada Off-Diesel Initiative:
"We are pleased to support this three-year, $20 million program that will see up to 15 remote Indigenous communities across Canada receive funding, training and mentorship to build capacity amongst their citizens and in their communities as they transition away from diesel dependency."
"The Indigenous Clean Energy Social Enterprise (ICE) looks forward to supporting remote Indigenous communities as they start on their journeys towards a cleaner, more secure and resilient energy future. Working collaboratively with the Pembina Institute and Natural Resources Canada, ICE will focus their efforts on the capacity needs of the 15 Indigenous communities enrolled in the Off-Diesel Initiative.
"Our role is to ensure participants receive practical and applied learning about clean energy projects. ICE will support communities using their national capacity-building programs, the 20/20 Catalysts Program and the Indigenous Clean Energy Network which features one-on-one clean energy mentoring, tools, resources, and networks to  support communities as they create their community energy plans and clean energy projects." – Eryn Stewart, Indigenous Clean Energy Social Enterprise
"The Pembina Institute's role in the Initiative centers on defining, supporting and enabling leading climate and energy policies by convening Indigenous, provincial, and territorial governments, utilities and regulators to help break down systemic policy barriers that have restricted community-driven and owned renewable energy projects in the past.
"With this Initiative, the Government of Canada is responding to community needs by providing a flexible and cohort-based capacity building funding program that will invest in communities and support them to take the lead in their transition away from expensive, polluting diesel fuel." – Dave Lovekin, Pembina Institute
Quick Facts
The Impact Canada Off-Diesel Initiative will be delivered by Natural Resources Canada, supported by both the Indigenous Clean Energy social enterprise and the Pembina Institute.
70 per cent of Canada's approximately 250 remote communities rely on diesel fuel for heating and electricity.
Remote communities in Canada collectively consume more than 90 million litres of diesel fuel every year for electricity generation.
The average annual energy bill in remote communities is over $3,000 — more than twice that of the average Canadian household.
-30-
Contact