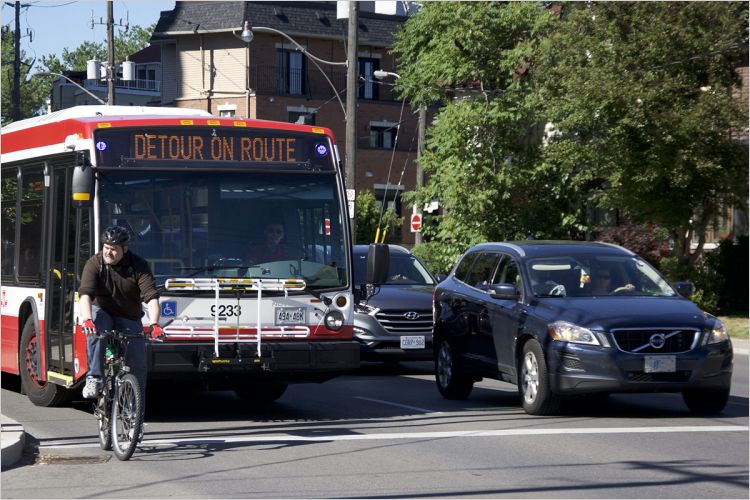 OTTAWA — Isabelle Turcotte, Director of Federal Policy at the Pembina Institute, made the following statement in response to Canada's announcement of public consultations on vehicle emission standards:
"The mid-term evaluation of the Passenger Automotive and Light Truck Greenhouse Gas Emissions is an opportunity for Canada to reaffirm its existing regulations on vehicle emissions. In so doing, the federal government will generate fuel savings for consumers, stay in alignment with global trends towards efficiency and take steps towards reaching its Paris target.
"Canada's existing standards, set in 2014, provide car manufacturers with flexible options that incentivize the deployment of advanced technologies to ensure 2025 vehicle models emit almost 50 per cent less carbon pollution than 2008 models. In stark contrast, the U.S. Environmental Protection Agency's recent decision to block the increase in fuel economy standards in 2021 is short-sighted and will put its auto industry further out of step with global trends.
"While Canada's vehicle emissions regulations have historically followed in lock-step with the U.S., Canada needs to chart its own course now and hold strong on existing regulations to ensure continued climate action, reduce pollution in our communities and save drivers money at the pumps.
"To truly tackle the challenge of pollution reduction in the transportation sector, we need to look at strengthening vehicle standards. There are cost-effective pathways to get there. This is a chance for Canada to reaffirm its commitment to cleaner air and lower fuel costs, by working with leading states like California. Together, Canada and leading states make up nearly 40 per cent of the North American vehicle market.
"The transportation sector contributes nearly a quarter of our national GHG emissions. Vehicle emissions standards have been one of the most important mitigation measures to date."
-30-
Contact
Suzy Thompson
Communications Lead, Pembina Institute
587-585-4522
Background
Article: On vehicle emissions standards it's time Canada divorced the US
Submission: Proposed Clean Fuel Standard
Blog: Five ideas for a competitive, low-carbon freight industry in Canada
Report: The State of Freight