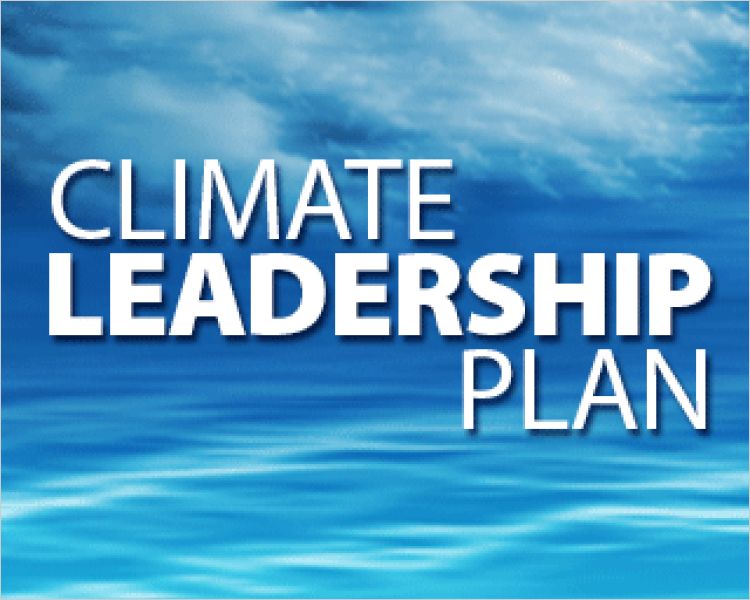 VANCOUVER — As Premier Christy Clark prepares to attend the United Nations climate-change conference in Paris, British Columbia's government is also gearing up to release its draft Climate Leadership Plan. Following Alberta's positive announcement over the weekend, groups representing over 1,000 companies, organizations and cities are asking the B.C. government not to squander this opportunity to bring forward ambitious new measures to fight climate change.
Released today, the Call for Action on Energy and Climate seeks bold measures that will lead to a "province powered by clean energy" and provide "protection from a changing climate". Its more than 145 signatories include the cities of Vancouver and Victoria, B.C. Government and Service Employees' Union, Clean Energy B.C., the Canadian Wind Energy Association, Concert Properties, the Pembina Institute, UBC, and National Geographic Society explorer-in-residence Wade Davis.
"We can't afford to delay. Now is the time to lead the transition to a clean energy economy," the joint declaration states.
Meanwhile, over 75 companies, organizations and cities have thrown their support behind a more detailed statement urging the province to take action to reduce carbon emissions from homes and buildings. 
The Royal Architectural Institute of Canada, Urban Development Institute Pacific Region, and Pembina Institute spearheaded the Call for Action on Energy and Climate in the Building Sector. Its signatories would like to see the province set clear targets for the energy performance of new buildings. The cities of Vancouver, North Vancouver, Victoria and Powell River have endorsed the statement. Richmond and Smithers are tabling resolutions to endorse it as well.
"By pursuing these opportunities, we can reduce our carbon footprint while saving money, creating local jobs, and opening export markets for B.C.-made components and designs. We can also ensure all British Columbians live and work in buildings that improve community health, happiness, and productivity," the buildings statement says.
The B.C. government is expected to release the draft Climate Leadership Plan in December, followed by a 60-day public consultation. The final Climate Leadership Plan is slated for public release in March 2016.
Quotes
"Our sector will be a leader in building the clean-energy future. Laying the groundwork for energy-efficient homes and buildings across the province presents a unique opportunity to innovate, create jobs and reduce our collective carbon footprint. We look forward to working with government on its Climate Leadership Plan."
— Anne McMullin, President and CEO, Urban Development Institute Pacific Region
 "We believe the government will capitalize on this opportunity to not simply pay lip service to climate action, but put out a climate plan with teeth."
— Merran Smith, Executive Director, Clean Energy Canada
"Communities are 'ground zero' for implementing any plans to deal with climate change. Our towns and cities are where companies do business, and we want to show we're backing a clean economy, one that ensures healthy communities, clean air and water, and equality for our citizens."
— Mayor Lisa Helps, City of Victoria 
"The B.C. Government and Service Employees' Union believes in climate leadership. We need an ambitious, forward-looking provincial plan that fights climate change by developing clean energy sources and boosts the economy by creating good, green jobs. We need action on climate change now!
— Stephanie Smith, President, BCGEU
"If we are to tackle the challenge of meeting our climate commitments we are going to need to decarbonize the economy. That means converting almost everything that runs on oil and gas to run on clean power—cars, factories, hot water heaters, the works. The clean energy sector has the relationships, the experience, and the track record to play a leading role in the province's transition."
— Paul Kariya, Executive Director, Clean Energy BC
"Architects, as the designers of buildings, are often the ones who put forward and share bold ideas. We're looking to the B.C. government to put forward a bold and simple vision: a vision of curbing carbon pollution from the buildings sector and other sectors, and promoting an economically and environmentally resilient province."
— Pierre Gallant, BC-Yukon Regional Director, Royal Architectural Institute of Canada
"By doubling down and recommitting to strong climate policy leadership, British Columbia will ensure that tens of thousands of small and medium sized businesses remain competitive in the global economy. Collectively, these companies are the province's true 'innovation engine,' and as such, they'll play a leading role in the coming years, as we roll up our sleeves and begin the important work of building a prosperous low carbon economy of the future."
— Elizabeth Sheehan, President, Climate Smart
"The signatories to the calls for action represent those of us who are building and powering the way to a clean-energy economy in B.C. Companies and communities are ready to collectively take action and tackle the climate challenge."
— Karen Tam Wu, Buildings and Urban Solutions Program Director, Pembina Institute
-30-
Download copies of the declarations:
Call for Action on Energy and Climate
Call for Action on Energy and Climate in the Building Sector
Contact
Stephen Hui
Communications Lead, Pembina Institute
778-987-7654
stephenh@pembina.org