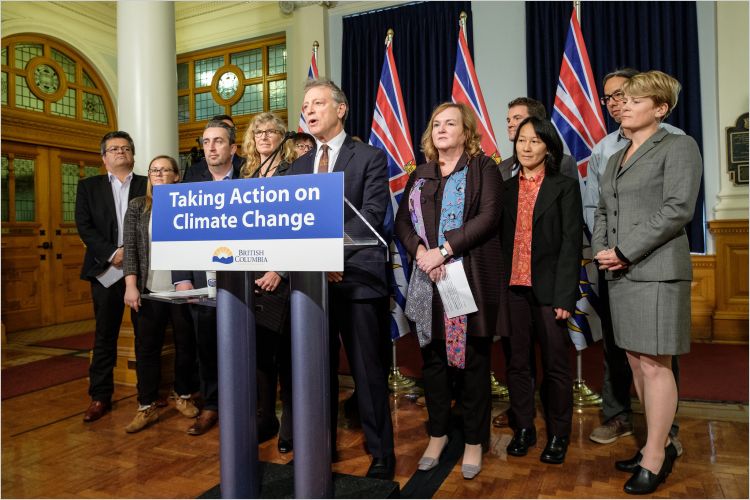 VANCOUVER / MUSQUEAM, SQUAMISH & TSLEIL-WAUTUTH TERRITORIES — Josha MacNab, national policy director at the Pembina Institute, made the following statement in response to the B.C. government's introduction of Bill 34:
"We applaud the government's move to legislate new climate targets for 2030 and 2040 while simultaneously reaffirming its commitment to the 2050 target already in law. We are pleased the legislation will empower the environment minister to set sectoral targets. The government should act swiftly to set ambitious targets for industry, transportation, and buildings and communities, as outlined by the Climate Solutions and Clean Growth Advisory Council in its recent letter to the minister. B.C. needs new and stronger climate policies to stimulate low-carbon innovation and achieve the carbon pollution reductions necessary to make up for lost time and get back on track.
"Ten years after the launch of B.C.'s first Climate Action Plan, it's deeply regrettable a lack of action by subsequent governments has forced the current government to repeal the province's legislated climate target for 2020. This major setback underscores the need for Premier John Horgan's government to work with the climate council to deliver a bold climate and clean growth plan this fall, and to establish a robust accountability mechanism to ensure history doesn't repeat itself in this case.
"It must be noted that developing new emissions-intensive industries, such as liquefied natural gas, would make it exceptionally challenging for B.C. to make good on its climate commitments. This would also place a heavier burden on other industries to deliver the needed carbon pollution reductions. Accordingly, much more should be done to reduce carbon pollution from proposed LNG plants and associated upstream operations.
"To reach our mid-century target, it's clear homes and buildings must be completely decarbonized by 2050. This is an ambitious goal requiring clarity on building regulations, significant investments in training, and support for vulnerable populations to ensure an equitable transition. Ultimately, these measures will improve the competitiveness of our building industry and the comfort of our homes.
"We stand ready to work with government, First Nations, industry, and communities to see the development of a forward-thinking climate and clean growth plan. We welcome the mandating of reports on climate change risks and progress every two years. However, to avoid repeating past mistakes, the accountability mechanism must track whether carbon pollution is being reduced and whether policies to accomplish this task are being successfully implemented. Investing in the low-carbon transition is essential for securing a prosperous economy, safe communities, and healthy families for British Columbians."
Quick facts
B.C.'s carbon pollution in 2015: 63 million tonnes (Mt)
Legislated 2020 target (to be repealed): 44 Mt
Proposed 2030 target: 40 Mt
Proposed 2040 target: 27 Mt
Legislated 2050 target: 13 Mt
-30-
Join the conversation on Twitter: @Pembina
Contact
Stephen Hui
Communications Lead, Pembina Institute
778-987-7654
stephenh@pembina.org
Tw: @StephenHui
Background
Letter: Climate Solutions and Clean Growth Advisory Council to B.C. Environment Minister
Op-ed: B.C. needs strategy to tackle rising costs of climate change
Media release: B.C. LNG framework high on tax breaks, low on climate action
Infographic: B.C. needs a low-carbon buildings strategy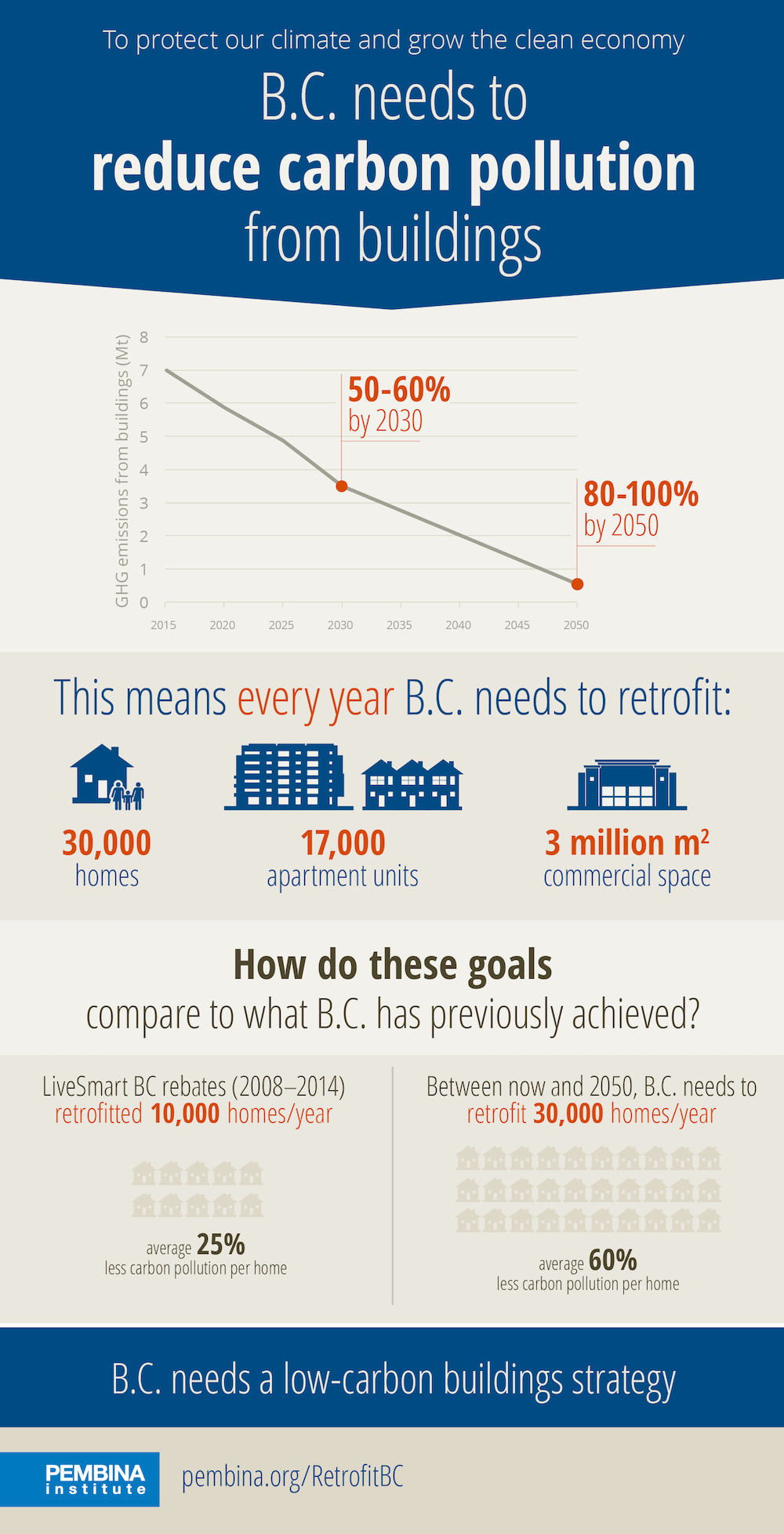 About the Pembina Institute
The Pembina Institute is a non-profit think-tank that advocates for strong, effective policies to support Canada's clean energy transition. We have offices in Vancouver, Calgary, Edmonton, Toronto, and Ottawa. Learn more: www.pembina.org