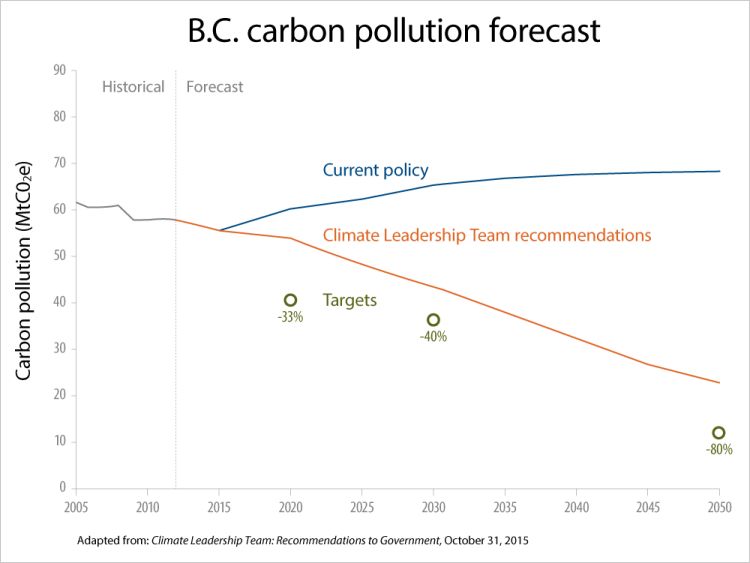 (Update: B.C. climate plan leaves hard work for a later day)
VANCOUVER / COAST SALISH TERRITORY — Today, the B.C. government will release its long-awaited Climate Leadership Plan.
Josha MacNab, B.C. director at the Pembina Institute, will be available to speak to journalists onsite immediately following the government's news conference.
MacNab can comment on how the new plan compares with the expert recommendations submitted to government by the Climate Leadership Team, and the implications of the plan for the province's clean economy and legislated emissions targets.
The Pembina Institute has called on the government to implement, at a minimum, the Climate Leadership Team's full package of recommendations. As well, the institute has urged the province to go beyond the team's recommendations in four areas: the carbon tax, liquefied natural gas, methane emissions and land-use planning.
Founded in 1984, the Pembina Institute is a non-profit think-tank that advocates for strong, effective policies to support Canada's clean-energy transition.
Media availability
Date: Today, August 19, 2016
Time: After 1 p.m. (PDT)
Location: Technology Commercialization and Innovation Centre (12920 Mitchell Road, Mitchell Island, Richmond)
-30-
Join the conversation on Twitter: #BCClimatePlan @Pembina
Contact
Stephen Hui
Communications Lead, Pembina Institute
778-987-7654
stephenh@pembina.org
Background
Infographic: Change in emissions by 2030 for Canada's most populous provinces
Op-ed: B.C. should follow through on climate plan
Formal submission: B.C. Climate Leadership Plan submission: Phase 2 consultation
Summary: B.C. Climate Leadership Team process and recommendations