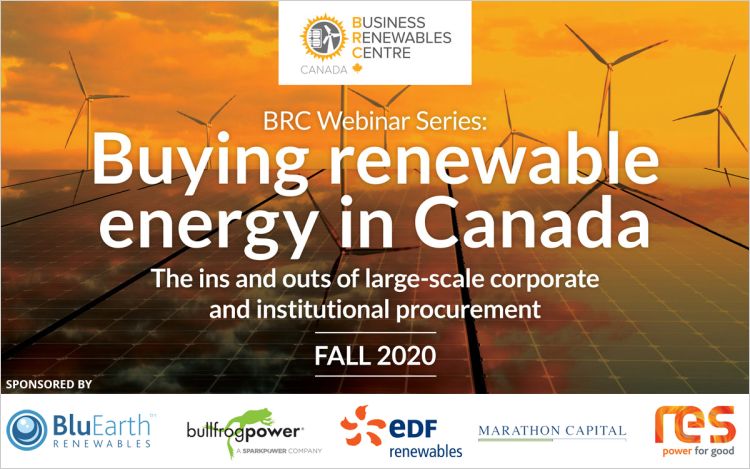 WEEK 5: Roundtables BRC Webinar Series — Fall 2020
---
Nov. 17, 2020

11:00am - 12:00pm

MST
webinar
- Public event
---
Roundtables
During this deep-dive session, we will create a forum where attendees can break off into smaller groups to have in-depth discussions on a number of topics. Attendees will be able to choose which virtual breakout group they attend.
Stay tuned as we add specific topics that will be available.
---
BRC Webinar Series — Fall 2020:
---
Sponsored by

---
About the BRC
The Business Renewables Centre Canada is a non-profit initiative where corporations and institutions can learn how to buy renewable energy, such as wind or solar power, directly from developers. Launched in early 2019, the BRC-Canada already has more than 40 members, and to date have purchased 230 megawatts of renewable energy through corporate procurement deals, totaling $400 million in private sector investment in Alberta.