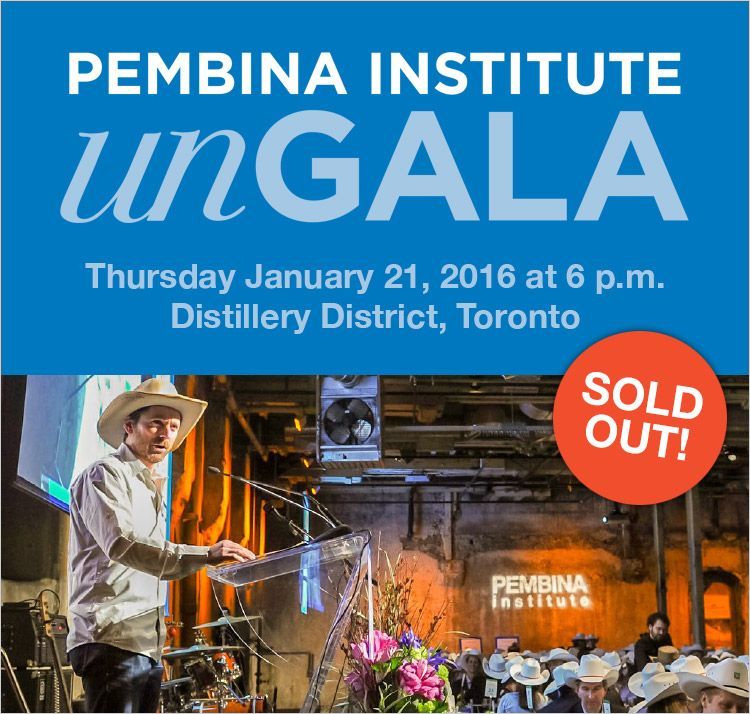 unGALA 2016
---
Jan. 21, 2016

9:00pm
The Fermenting Centre, 55 Mill Street, Distillery District, Toronto, Toronto
fundraiser
- Invitation only
---
---
On the heels of the UN Climate Change Conference, the Pembina Institute hosted a event full of delicious eats, western-themed drinks and plenty of networking with Canada's who's who of the sustainability sector. The event always draws an incredible diversity of people, from industry and entrepreneurs to government and non-profits, all joining together in the spirit of finding clean energy solutions.

It's confirmed: the 2016 unGALA was a fabulous success!
The Pembina Institute sincerely thanks all those who contributed through sponsorship and participation to help make this the most successful unGALA yet!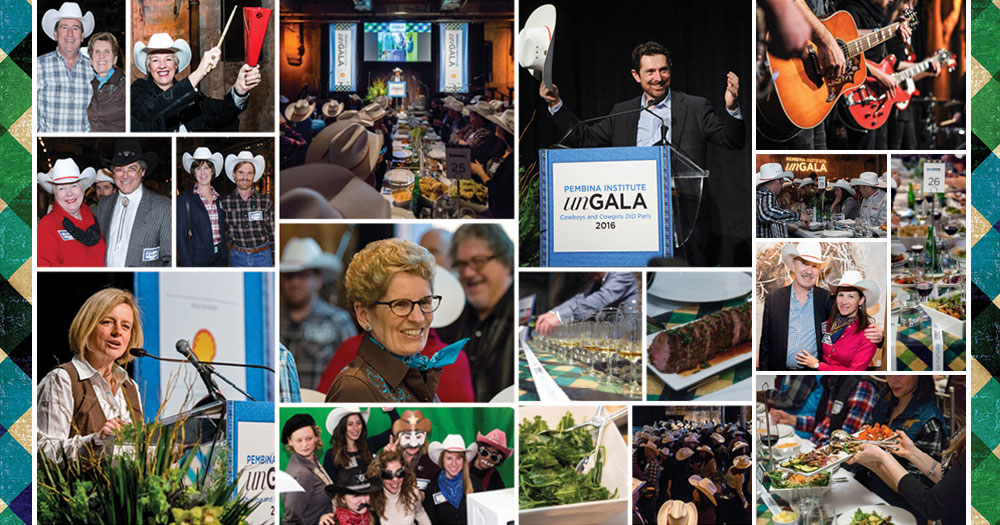 This year, more than 350 supporters came together from across the country to celebrate the Pembina Institute and our shared clean energy successes of the past year.
Unprecedented demand for tickets this year had the Fermenting Cellar in Toronto's Distillery District packed to capacity. Additionally, participation by both Alberta Premier Rachel Notley and Ontario Premier Kathleen Wynne confirmed Pembina's unGALA as a not-to-be missed event on Canada's clean energy calendar. 
---
Premier Kathleen Wynne Addresses unGALA 2016
Premier Rachel Notley Addresses unGALA 2016
---
Check out photos from the 2016 unGALA
2016 Sponsors
---
Background
Since the first annual unGALA was held in January 2013, the fundraising event has grown to become one of the few not-to-be-missed events for Canada's clean energy community. Starting out as a local event, the unGALA now attracts business and government representatives from across the country. In 2016, both the Premier of Ontario and the Premier of Alberta addressed the crowd and engaged with those gathered before the event.
As the name suggests, the unGALA is decidedly informal. As an Alberta-based organization, the Pembina Institute enjoys bringing a little Western hospitality to Toronto. A country band entertains the crowd and all those attending are encouraged to don Western wear and cowboy hats. 
So let your guard down, celebrate the progress we've made on clean energy and giddy up! We'll see you next year at the annual unGALA! 
---