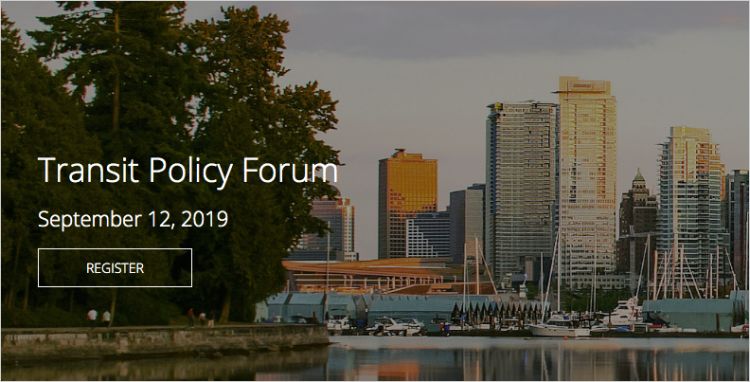 Transit Policy Forum
Hosted by the Canadian Urban Transit Association
---
Sep. 12, 2019

1:00pm - 5:00pm
Vancouver
panel
---
 CUTA will host its annual Transit Policy Forum on September 12, 2019 at the University of British Columbia's Robson Square Theatre in downtown Vancouver.
Carolyn Kim, transportation and urban solutions director, will take part in the panel, "The state of new urban mobility in Canada". As we approach the new decade, what is the state of mobility in Canada? What have the impacts been of unprecedented federal investments in transit? What key transportation issues will be at the heart of good city building in the next decade? How can the transit industry contribute to helping Canada meet its international climate commitments?
Find more information and how to register here.