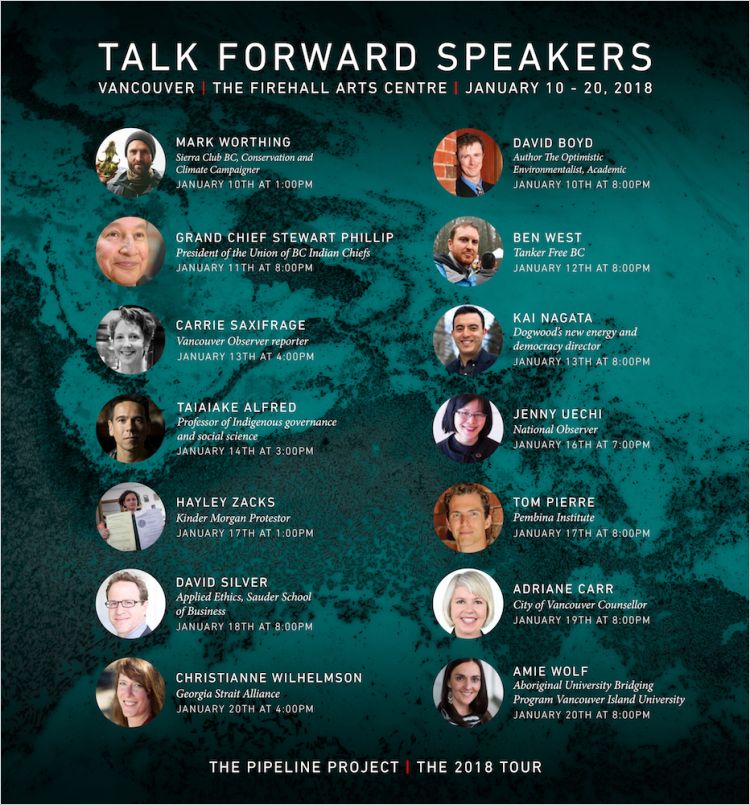 Talk Forward
A speaker series in conjunction with The Pipeline Project
---
Jan. 17, 2018

8:00pm
Firehall Arts Centre, Vancouver, B.C.
panel
- Public event
---
Coproduced by ITSAZOO Productions and Savage Society in association with Neworld Theatre, The Pipeline Project is described as a "provocative and personal account of the ongoing cultural battles over pipelines in BC." The show runs January 10–20 at the Firehall Arts Centre, January 23–25 at the Anvil Centre in New Westminster, and February 7–10 at the Undercurrents festival in Ottawa.
Each night features a different speaker as the second act. On January 17, Tom-Pierre Frappé-Sénéclauze, senior advisor with the Buildings and Urban Solutions Program at the Pembina Institute, will be the guest speaker for the night's Talk Forward facilitated discussion.
---
Learn more