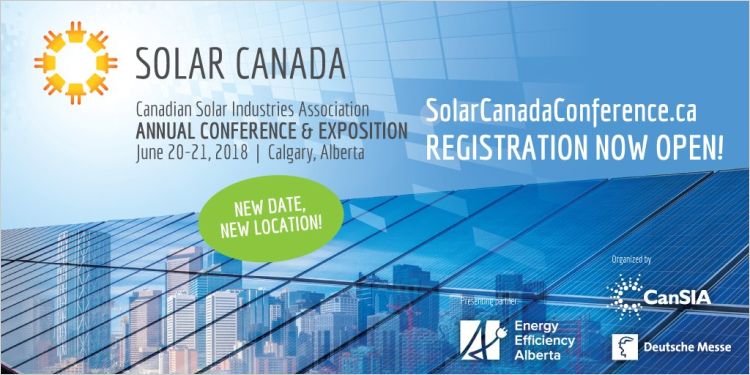 Solar Canada
Annual Conference & Exposition
---
Jun. 20, 2018

8:00am

to Jun. 21, 2018

5:00pm

MST
BMO Centre, Calgary
conference
- Public event
---
Provincial governments and consumers are focusing more on renewable energy in an effort to lower greenhouse gases and utilize more affordable sources of energy. This has created a tremendous opportunity for companies to expand their market presence in Canada. Solar Canada Conference & Exposition 2018 will provide an excellent platform to connect with industry professionals and enter this growing market.
Join industry experts, practitioners, key stakeholders, and policy-makers at Solar Canada and explore new topics and education streams, in-depth workshops, and exciting networking opportunities like SolarPalooza, the Summer Solstice BBQ, and CanSIA's Game Changer Awards!
Register here or visit solarcanadaconference.ca to learn more.