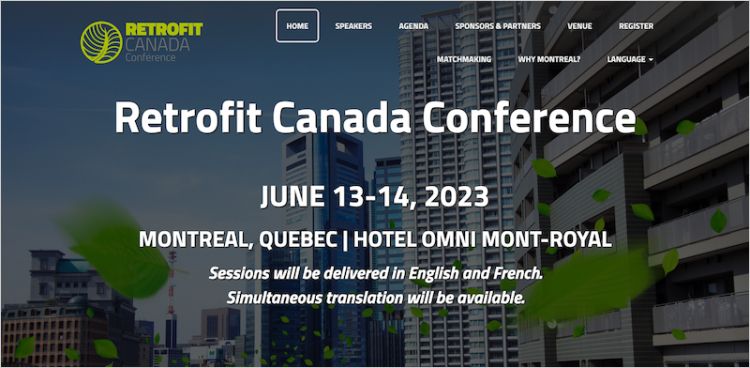 Retrofit Canada Conference What market transformation is required to scale up the retrofit sector across Canada?
---
Jun. 13, 2023

9:00am

to Jun. 14, 2023

5:00pm

EDT
Hotel Omni Mont-Royal, Montreal, QC
conference
- Public event
---
With a number of important nationwide policy and regulation updates for existing buildings on the horizon, the 3rd annual Retrofit Canada Conference will bring together the key stakeholders - non-profits, private firms, civil society, municipalities, provinces and territories, and Indigenous organizations and groups - from the country's retrofit sector to discuss what is needed to transform this market. Pembina Institute buildings director Betsy Agar will be an expert speaker.
Aligned with Canada's 2050 net-zero emissions goal, the plan to retrofit more buildings needs to be accelerated and scaled up. To start meeting the latest industry targets of 4-5% annual retrofits, the industry requires a transformation. The ongoing electrification and energy efficiency strategy is critical to achieve grid stability. Resilience is also a priority for future-proofing real estate, due to increasingly unpredictable and extreme weather, and this upgrade can be combined with efficiency and decarbonization plans. 
Find more information here.