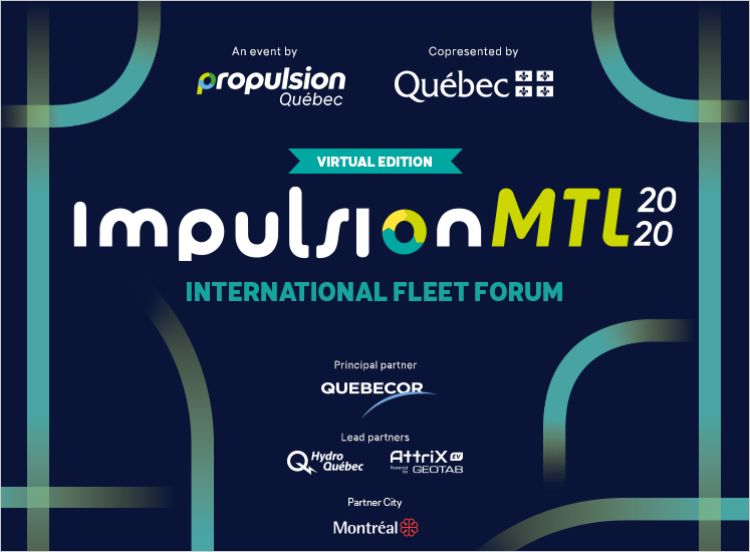 Electrification, innovative models & new mobility Organized by Impulsion MTL International Fleet Forum
---
Mar. 16, 2021

12:15pm - 1:15pm

EST
Online
panel
- Public event
---
What can we learn from the experiences of other cities when it comes to electrification of transportation?
This full-day event features a panel moderated by Pembina Institute transportation analyst Maddy Ewing on "Electrification projects in cities," with City of Prévost Councillor Joey Leckman, City of Kingston Environment Director Paul MacLatchy, City of Dundee Corporate Fleet Operations Manager Fraser Critchton, and Pierre Gabriel Côté, Agent-General of the Québec Government Office in London, Ministère des Relations internationales et de la Francophonie du Québec.
For the full program or more information visit the Impulsion MTL website here.