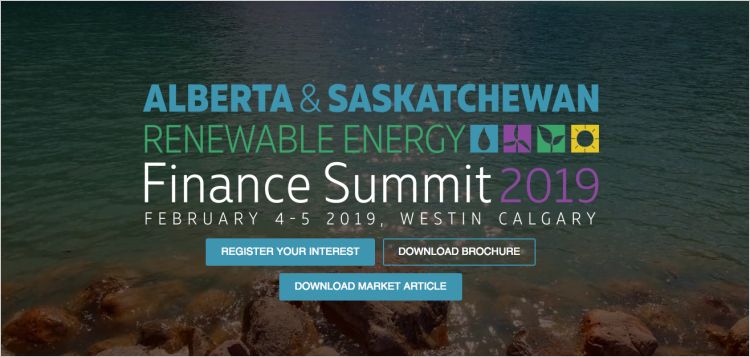 Alberta & Saskatchewan Renewable Energy Finance Summit
---
Feb. 4, 2019

8:00am

to Feb. 5, 2019

5:30pm

MDT
The Westin Calgary, Calgary, Alberta
conference
- Public event
---
With REP 2 and 3 results now in, the 4th annual Alberta & Saskatchewan Renewable Energy Finance Summit is perfectly timed to provide critical updates on renewables opportunities in Western Canada.
The Pembina Institute is supporting this important industry event, which will feature the Honourable Margaret McCuaig-Boyd, Alberta's Minister of Energy, as a keynote presenter.
In addition, this year's agenda includes Alberta's Minister of Infrastructure, Sandra Jansen, and  Saskatchewan's Minister of Environment Dustin Duncan, the leadership of both provincial electricty system operators, and over 50 senior lenders, developers, First Nations representatives, community leaders and market experts. Don't miss this chance to address critical market questions and this key networking opportunity!