2018 Alberta Climate Summit Bringing Albertans together to lead the energy evolution
---
Sep. 26, 2018

8:00am

MDT
BMO Centre, Calgary, Alberta
conference
- Public event
---
Bringing Albertans together to lead the energy evolution.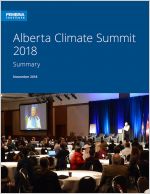 Thank you to our sponsors, speakers, volunteers, staff, and attendees for joining us at the 2018 Alberta Climate Summit. The event summary is now available. Plus, you can read our blog about the event!
---
The Alberta Climate Summit brings 500+ thought leaders from industry, government, environmental NGOs, and Indigenous and rural communities together to learn about global trends with implications in Alberta, hear diverse local success stories and explore the potential in Alberta's energy evolution. The full-day event showcases a range of perspectives, opportunities for Alberta, informs and connects decision makers, and inspires participants to play an active role in the province's energy future.
Register
REGISTRATION IS NOW CLOSED
Program
The one-day symposium begins with international perspectives, followed by a variety of panel discussions, keynotes and breakout sessions throughout the day. 
TIME

ACTIVITY

7:00 - 8:00 AM

COFFEE & REGISTRATION

---

8:00 - 8:30 AM 

Opening Remarks

Casey Eagle Speaker, Blackfoot Confederation
Simon Dyer, Pembina Institute
Kate Chisholm, Capital Power

---

 8:30 - 9:00 AM

KEYNOTE PRESENTATION: International Perspective
Renowned speaker Dr. Bazilian will discuss the global momentum for climate action and share stories of energy evolutions from other oil and gas jurisdictions.

SPEAKER: Dr. Morgan Bazilian, Payne Institute & Colorado School of Mines

---

 9:00 - 9:45 AM

PANEL SESSION: Climate Finance
Finance and investment experts discuss the shifting landscape for global energy systems including the growing need for capital for clean energy investments and attention to carbon disclosures.

PANELISTS:

Swami Venkataraman, Moody's Environmental Social and Governance Group
Georges Arbache, Lazard Global Power, Energy & Infrastructure Team
Brian Vaasjo, Capital Power

MODERATOR: Isabelle Turcotte, Pembina Institute

---

9:45 - 10:15 AM

COFFEE BREAK

---

10:15 - 10:45 AM

KEYNOTE PRESENTATION: International Perspective
Renowned speaker Mr. Li Junfeng will speak about policy and action on climate and energy transition in China.

SPEAKER: Mr. Li Junfeng,  National Center for Climate Change Strategy and International Cooperation

---

 10:45 - 11:30 AM

PANEL SESSION: Indigenous Energy

Learn about clean energy development being led by Indigenous Peoples, where a sustainable lens is applied to economic development.

PANELISTS:

Troy Jerome, SEN'TI Environmental & Indigenous Services
Ernie Daniels, First Nations Finance Authority
Vickie Wetchie, Green Arrow Corp

MODERATOR: Melissa Quesnelle (Naatoi'Ihkpiakii), Indigenous Clean Energy Social Enterprise

---

11:30 - 12:00 PM 

PRESENTATION: Youth: Inspiring Change Makers in Alberta

The leaders of tomorrow, local youth highlight the innovative projects they're undertaking for an energy sustainable future.

SPEAKERS:


Hunter Brett
Eduardo Lopez
Elizabeth Gierl
Noah Brace
Diana Kurila
Murdoch McKinnon
Cory Beaver

MODERATOR: Julia-Maria Becker, Pembina Institute

---

 12:00 - 12:15 PM

MINISTERIAL ADDRESS: The Honourable Shannon Phillips, Minister of Environment and Parks, Government of Alberta

---

12:15 - 1:15 PM
LUNCH


---

1:15 - 1:50 PM

PANEL SESSION: Change is in the Air
A gut-check about Alberta's potential in an uncertain climate.

MODERATOR: Ed Whittingham, Former Executive Director of the Pembina Institute

---

1:50 - 2:50 PM
BREAKOUT SESSION: Workers and Communities Navigating the Energy Transition
An open and frank discussion of the opportunities and challenges facing communities and workers as they encounter the broader trends of the energy sector in transition.

SPEAKERS:


Chris Warwick, Mayor of Hanna, Alberta
Tom Dalzell, International Brotherhood of Electrical Workers, Local 1245
Dale Ross, Mayor of Georgetown, Texas
Tara Peel, Canadian Labour Congress 

MODERATOR: Binnu Jeyakumar, Pembina Institute

---

1:50 - 2:50 PM
BREAKOUT SESSION: Transforming Alberta's Electricity Sector
Exploring how Alberta can approach its electricity sector transformation and what it can learn from utilities and markets in other leading states.

SPEAKERS:


Monica Curtis, Energy Efficiency Alberta
Julia Pyper, Greentech Media
Mark Ahlstrom, Energy Systems Integration Group
Carrie Simpson, Xcel Energy

MODERATOR: Sara Hastings-Simon, Pembina Institute

---

1:50 - 2:50 PM
BREAKOUT SESSION: The Future of Natural Gas in a Decarbonizing World
A debate on the role of natural gas in the evolution of our energy systems given our global commitments under the Paris Agreement. Panelists will discuss if natural gas is a viable transition fuel or if its use is perpetuating a problem. Can we improve the environmental profile of natural gas or do we need to find cleaner solutions?

SPEAKERS:


Amanda Levin, Natural Resources Defense Council
Vincent Regnault, Énergir
Peter Tertzakian, ARC Energy Research Institute

MODERATOR: Duncan Kenyon, Pembina Institute

---

1:50 - 2:50 PM
BREAKOUT SESSION: Opportunities in Carbon Capture, Utilization & Storage
By 2050, the world will need to capture, sequester or find productive uses for 5-10 Gt per year of CO2, an industry the size of the global petroleum sector today. Alberta and Canada are at the forefront of technology development in this area. Experts in the field discuss how carbon dioxide emissions from large emitters are captured and used to produce new products and market opportunities in Canada and beyond.

SPEAKERS:


Alan Taub, University of Michigan
Apoorv Sinha, Carbon Upcycling Technologies

MODERATOR: 
Sandra Odendahl, Carbon Management Canada Research Institutes


---

1:50 - 3:05 PM
BREAKOUT SESSION: Experiential Energy Transition
Experience firsthand how an energy system evolves in this hands-on, fast-paced and fun exercise – don't plan on sitting through this!

SPEAKER: Nathan Maycher, Suncor

---

2:50 - 3:20 PM

COFFEE BREAK

---

3:20 - 4:05 PM

PANEL SESSION: The Energy Evolution is Good Business
Conservative voices from the heart of the oil and gas economy reflect on the changes happening in the energy sector.

SPEAKERS:


Pat Carlson, Carlson Energy
Ian MacGregor, North West Capital
Dale Ross, Mayor of Georgetown, Texas

MODERATOR: Sara Hastings-Simon, Pembina Institute

---

 4:05 - 4:30 PM

KEYNOTE PRESENTATION: Mend the Gap: Having a Constructive Climate-Energy Conversation

Climate Outreach founder and author George Marshall and Amber Bennett share insights from the Alberta Narratives Project – a year-long initiative to uncover fresh approaches to climate and energy conversation. They will bring to life the voices of Albertans – the nearly 500 farmers, oil sands workers, business leaders, youth, environmental activists and many more who took part in the project – and explore both the gaps and the remarkable shared common ground on an issue, that, above all else, requires us to work together.

SPEAKERS:


George Marshall, Climate Outreach
Amber Bennett, Climate Outreach

---

4:30 - 6:00 PM
CLOSING RECEPTION
Speakers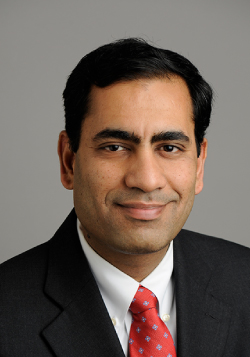 Swami Venkataraman
Swami Venkataraman is Senior Vice President in Moody's Environmental Social and Governance Group and coordinator for ESG analytic development, managing the creation and development of analytic tools for ESG and the integration of ESG considerations into ratings and research. He leads Moody's global renewable energy task force, is a member of the Infrastructure Finance Franchise Committee, is ratings chair for the North American utilities and infrastructure team, and participates in the assignment and development of Moody's Green Bond Assessments. Swami is Moody's leading spokesperson at conferences, media engagements and investor roundtables related to utilities, renewable energy, ESG and sustainable finance.
---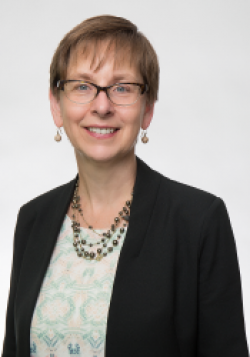 Monica Curtis
Monica Curtis was appointed CEO of Energy Efficiency Alberta in April 2017. Under her leadership, the agency has implemented five popular residential, commercial, non-profit and institutional programs, showing that Albertans are embracing energy efficiency and renewable energy. Through the agency's programs, Albertans are already saving an impressive $300 million in energy costs, over the lifetime of installed products. Monica has championed cutting-edge programs ranging from energy advocate services and manufactured homes programs, to on-bill recovery for energy efficiency financing, and Property Assessed Clean Energy financing. She has also led numerous energy-saving pilot programs to test new technologies and program designs.
---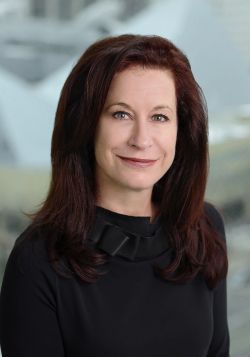 Kathryn Chisholm
Kathryn (Kate) Chisholm, Q.C., has been a member of the senior executive team at Capital Power since July 2009 and played an instrumental role in the restructuring and Initial Public Offering that led to the company's creation. Kate leads Capital Power's legal, regulatory and compliance, environmental policy, government relations and external affairs teams, risk management and internal audit, and sustainability efforts. She has personally led significant and successful commercial negotiations, managed high stakes litigation and overseen important public policy influence strategies for Capital Power.
---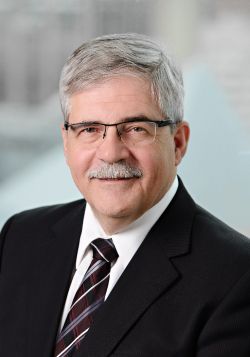 Brian Vaasjo
Brian Vaasjo is the President and CEO of Capital Power and has been since the company's initial public offering in July 2009. Under his leadership, Capital Power has become Alberta's leading developer of new power generation and has successfully acquired and developed new renewable power projects in B.C., Ontario, and the United States.
---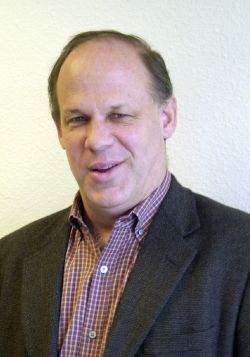 Tom Dalzell
Tom Dalzell was initiated into Local 1245 of the International Brotherhood of Electrical Workers, ALF-CIO in 1981. He joined the Staff of Local 1245 as a Staff Attorney and was promoted to Senior Assistant Business Manager in 2001. Tom was elected Business Manager of Local 1245 in 2007 and re-elected in 2010, 2013 and 2016.
---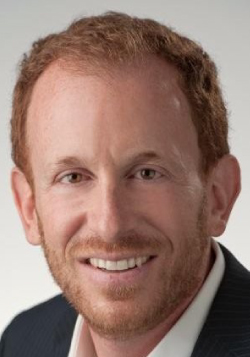 Morgan Bazilian
Morgan Bazilian is the Executive Director of the Payne Institute and a Research Professor of Public Policy at the Colorado School of Mines. Previously, he was Lead Energy Specialist at the World Bank. He has over two decades of experience in the energy sector and is regarded as a leading expert in international affairs, policy and investment. His work has ranged from fiscal policy, to systems analysis, to infrastructure investment, to market regulation and governance in all areas of energy policy from upstream oil and gas to power systems.
---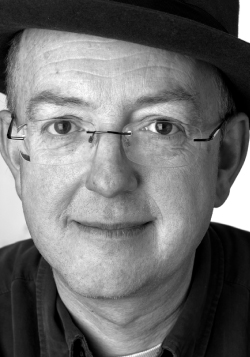 George Marshall
George Marshall is the lead researcher of the Alberta Narratives Project. He and the organization he co-founded, Climate Outreach, are leading specialists in climate communications. His work spans the political spectrum and seeks to break down boundaries of culture, class and politics to find values and language we all share. He is a lead advisor to European governments and counts the World Bank, United Nations, World Wildlife Fund and all major British political parties among his clients. His book, Don't Even Think About It, is widely regarded as one of the most important books published on climate change communications.
---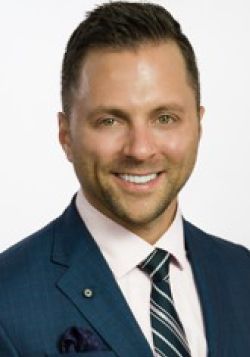 Georges Arbache
Georges Arbache, Director at Lazard's Global Power, Energy & Infrastructure team based in New York City, has over a decade of sector experience advising global private and public sector clients. His industry expertise extends across the broader infrastructure sector including power generation (fossil and renewables), electric transmission, regulated utilities, public-private partnerships, transportation and logistics, social infrastructure, waste management and waste to energy. Previously, he was Director at KPMG's Global Infrastructure Investments practice in Toronto and led a team of professionals advising pension funds, fund managers and strategics on matters related to public-private-partnerships, development strategy, corporate/project finance and mergers & acquisitions.
---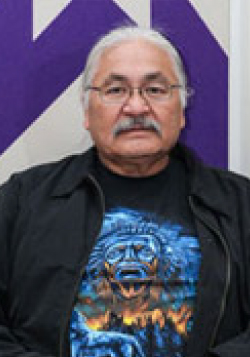 Casey Eagle Speaker
Casey Eagle Speaker is also known by his traditional name "Sorrel Horse" by his people within the Blackfoot Confederation. He is a member of the Blood Tribe in Southern Alberta. In 2000, Casey was awarded the Chief David Crow Child Award from the City of Calgary for his work in cross-cultural awareness and the Dr. Joseph Crow Shoe Award from the University of Calgary for his work in Aboriginal Education. Casey has received numerous other awards for his work within society and serves on several boards. Casey has been working with Hull Services since 1998, as the Indigenous Resource Coordinator.
---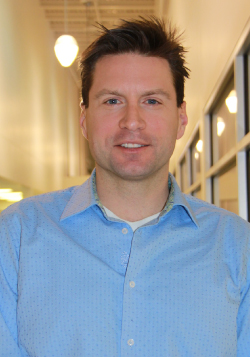 Tim Wiwchar
Tim Wiwchar joined Shell in 2002 as an Operations Engineer for the start-up of the Scotford Upgrader. In 2008 he became the Plant Production Manager at Shell's oil sands mine. In 2013, he was appointed the Business Opportunity Manager for the Quest carbon capture and storage project. He holds a Bachelor's degree in Chemical Engineering from the University of Alberta. His past volunteerism includes serving on the Board of Directors for the MacDonald Island Recreational Complex. Tim has two teenaged daughters and Black Lab, and enjoys running (26 marathons including 6 Bostons), playing and watching hockey, golfing, camping, and travelling.
---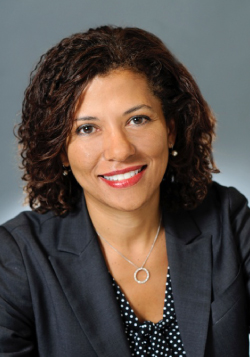 Sandra Odendahl
Sandra Odendahl is a Canadian corporate sustainability pioneer with a passion for using the power of business to drive positive social and environmental change. Sandra worked as an environmental scientist for Noranda Inc. in Montreal and worked in Toronto and Vancouver as an environmental engineering consultant, specializing in Environmental and Social Impact Assessments for large mining, energy, and pulp and paper developments in Canada and Southeast Asia. She joined the Royal Bank of Canada (RBC) as a resource sector analyst in the enterprise-wide risk management unit, and headed RBC's Corporate Sustainability, Social Finance and Social Innovation teams.
---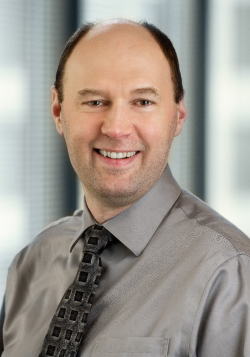 Nathan Maycher
Nathan Maycher is a professional engineer, and currently Director, Climate Change & Sustainability Integration at Suncor Energy, an integrated energy company strategically focused on developing Canada's Athabasca oil sands. In this capacity, Nathan leads a team, which holds accountability for climate strategy and policy advocacy, and integrating sustainability into key business decisions. Formerly, Nathan was Director, Environment and SD Systems and Manager Sustainable Development at ConocoPhillips Canada. His team held accountability for strategic sustainability projects, environmental strategy and policy advocacy, external reporting and SD risk management. Nathan focused on embedding sustainability behavior, systems and processes across the company.
---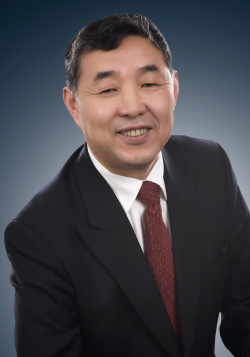 Li Junfeng
Mr. Li Junfeng is the First Director and Chairman of the Academic Committee of the National Center for Climate Change Strategy and International Cooperation and the President of the Chinese Renewable Energy Industries Association (CREIA) and Renewable Energy Professional Committee of China Energy Research Society. A consultant of low carbon development for Beijing, Shanghai and Shanxi Provincial People's Government, he has also been invited as professor and doctoral supervisor by Peking University and Renmin University of China. He won the Ninth Annual Zayed Future Energy Prize Lifetime Achievement Award in January 2017 and is a member of several expert committees.
---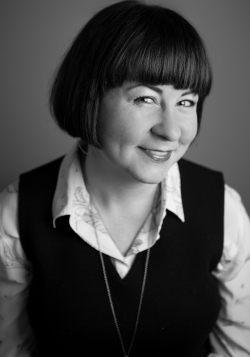 Amber Bennett
Amber Bennett is an Alberta-based communications consultant and manager of the Alberta Narratives Project. She worked to bring together more than 75 individuals and organizations to host climate-energy conversations around Alberta. Her work bridges the space between research and practice, and helps to translate social insights into applied climate engagement tools. She works with government, non-profit and business to build community and award-winning programs. She holds a Bachelor's degree in Public Relations and a Masters of Arts in Environmental Education and Communications.
---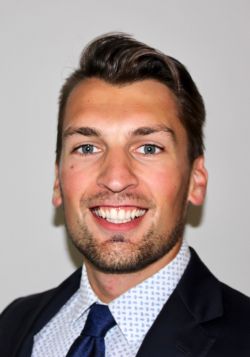 Hunter Brett
Hunter Brett graduated from the University of Calgary undergraduate degree in geology program in 2017. He transitioned this year from the oil and gas sector as a storage tank calibration technician to a geologist at PRETIVM resources.
---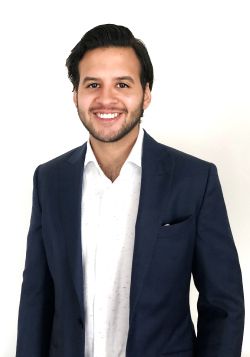 Eduardo Lopez
Eduardo Lopez graduated from the University of Calgary undergraduate degree in geology program in 2016. His endeavors led him to Ecuador where he worked for the past year as a project engineer for a consulting company.
---
Elizabeth Gierl
Elizabeth Gierl is fourth year electrical engineering student at the University of Alberta. During her free time, she likes to geek out over electronics and pursue and environmental projects. She is the Fuel Cell Co-Lead at the University of Alberta EcoCar team and the Head Editor at the Green Medium, a youth run environmental blog.
---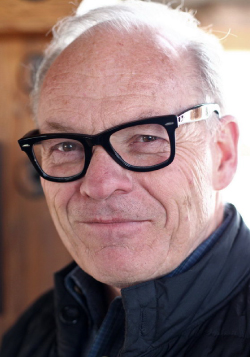 Ian MacGregor
Ian MacGregor is the Founder, President, CEO and Chairman of North West Refining, Founder and Chairman of Enhance Energy Inc., Founder of Carraig Ridge Inc., Ambyint, and Shackleton Exploration, and Co‐founder of North West Capital Partners. Ian received his BSC in Mechanical Engineering from University of Calgary and completed course work for his M.Sc. but quit before his thesis was done to start a machine shop in a double garage he rented. He attended the Harvard Business School's Smaller Company Management Program part time while running the shop. Born in Calgary, Ian has been an entrepreneur for over 40 years.
---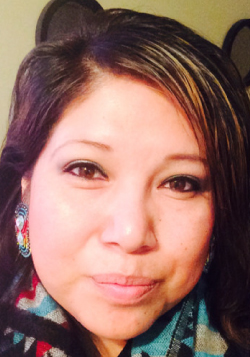 Vickie Wetchie
Vickie Wetchie, Member of Treaty 6 and Montana First Nation, works for Montana First Nation as part of the economic development department and currently manages the Green Arrow renewable energy company. She sits on the Indigenous Electrical Working Group along with other Indigenous communities, Government of Alberta Energy, Indigenous Relations, AESO, AUC and other representatives of organizations that work towards Alberta's Climate leadership plan. Working with communities, Provincial and Federal levels of government on how to proceed into the next REP rounds is an on-going task the Nation is committed to being a part of, participation and inclusion.
---
Troy Jerome
After discussions with Chiefs regarding title rights and nation-building strategies, Troy Jerome was asked to serve as Executive Director for the Mi'gmaq of Gespe'gewa'gi's political lobbying office (MMS). Seeing the vision of the Quebec government to install 50% of the 4,000 MW of wind energy projects in the territory of his people, he pushed to have Chiefs demand that Quebec discuss energy with the Mi'gmaq. His team secured a 150 MW 20-year Power Purchase Agreement with estimated profits of $200 million. He retired from the MMS in 2016 and formed a consultancy named after his great-grandfather - SEN'TI Environmental & Indigenous Services.
---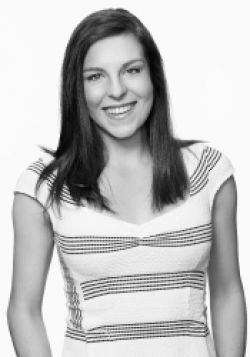 Amanda Levin
Amanda Levin serves as a policy analyst for the Climate & Clean Energy program at the Natural Resources Defense Council (NRDC). She was co-author of America's Clean Energy Frontier: The Pathway to a Safer Climate Future, which explored how the U.S. could cut greenhouse gas emissions by at least 80% by 2050, mainly thorough clean and efficient technologies. She also serves as the lead technical analyst for NRDC's energy-related advocacy across the East Coast and Southwestern U.S. In this role, she provides modeling and other technical support for NRDC's clean energy initiatives at the state and regional levels.
---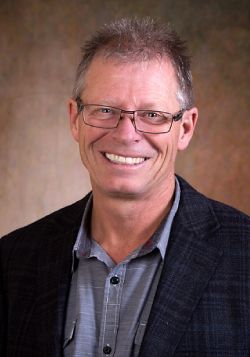 Chris Warwick
Chris is a 3rd generation hardware store owner in Hanna, AB. Chris is currently serving his second term as Mayor. Since the announcement of Alberta's Climate Leadership Plan in the fall of 2015 Chris has worked tirelessly with the Government's of Alberta and Canada to initiate a transition plan for Hanna and the Special Areas. Chris is considered to be an expert on Municipal Coal Affected Community Transition. He was humbled to have received Alberta Urban Municipalities Association's Award of Excellence for his work toward a solution for his region in 2017.
---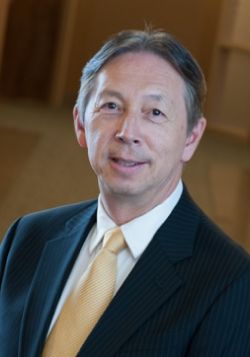 Ernie Daniels
Member of the Salt River First Nation, NWT, Ernie Daniels is a Certified General Accountant and a Certified Aboriginal Financial Manager. Prior to coming to the FNFA, Ernie was President/COO of the Aboriginal Financial Officers Association of Canada for 7 years and the Director of Assessment and Finance Operations at the Aboriginal Healing Foundation for 5 years. He has worked at a number of Aboriginal non-for-profit organizations in leadership and management positions. He was a member of the CICA Research Study Group looking at financial reporting by First Nations and has served as Chair of the NWT Legislative Assembly Society, Chair of the NWT Development Corporation and is a former Board member of the First Nations Financial Management Board (FNFMB). As President and CEO of the First Nations Finance Authority, he has been delegated authority by the FNFA Board of Directors to manage the business affairs of the organization.
---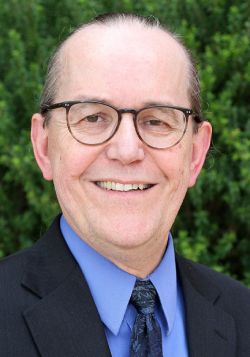 Mark Ahlstrom
Mark Ahlstrom is Vice President of Renewable Energy Policy for NextEra Energy Resources and WindLogics, NextEra's subsidiary known for meteorology, energy analytics and renewable energy integration. Mark is actively involved at the North American Electric Reliability Corporation (NERC) and many activities across North America to support the economic and reliable use of higher levels of clean energy. He serves as President of the Energy Systems Integration Group (formerly known as the Utility Variable-Generation Integration Group, UVIG), the non-profit educational association that provides resources and education to the engineers, researchers, technologists and policymakers for our evolving electricity and integrated energy systems.
---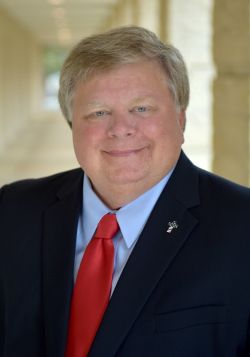 Dale Ross
City of Georgetown Texas Mayor Dale Ross was re-elected with 72% of the vote in 2017. Ross is a conservative Republican in a politically conservative city, county and state. He has demonstrated his fierce independence from partisan politics by leading his city to being the first city in Texas and the largest in the U.S. powered by 100% renewable energy. Ross has been a strong supporter and voice in promoting renewable energy around the world and has appeared in four documentaries including Al Gore's "An Inconvenient Sequel". Mayor Ross is married to Mickie, his best friend and wife.
---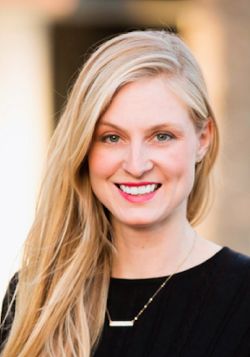 Julia Pyper
Julia Pyper is the Senior Editor at Greentech Media, where she reports on clean energy policy, the solar industry, grid edge technologies and electric mobility, and guides news coverage for the editorial team. She hosts and produces Political Climate, a bipartisan podcast from Greentech Media on today's most pressing energy and environmental issues in America. She previously reported for E&E Publishing in Washington D.C., and has covered clean energy and climate change issues across the U.S. and abroad, including in Haiti, Germany and the Maldives. Julia hails from the Greater Toronto Area and holds degrees from McGill and Columbia Universities.
---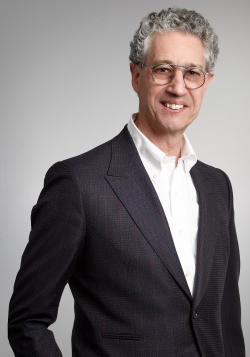 Peter Tertzakian
Peter Tertzakian is an economist, investment strategist, advisor, author and public speaker on issues vital to the future of energy. With 30 years of experience in the business of energy, spanning all systems from oil and gas to renewables, Peter's passion is studying how society evolves its energy use and applying the lessons of the past into today's strategic business issues. Accomplished author and an inductee into the Alberta Petroleum Hall of Fame, Peter is the Executive Director of ARC Energy Research Institute, Adjunct Professor at the University of Calgary, and has lectured at many leading universities and conferences worldwide.
---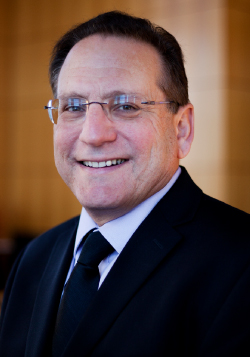 Alan Taub
Alan Taub, Professor, Materials Science & Engineering, College of Engineering, University of Michigan, conducts research in advanced materials and processing and is Chief Technology Officer of the manufacturing innovation institute LIFT (Lightweight Innovations for tomorrow). Previously Alan was vice president, Global Research & Development, at General Motor leading advanced technical work activity, seven science laboratories around the world, and seven global science offices. He serves on the boards of several small companies (Nine Sigma, CellEra, Brightway Vision), is technical advisor for a new strategic venture capital fund, Auto Tech Ventures, and is on the Innovation Advisory Board for Samsung Electronics.
---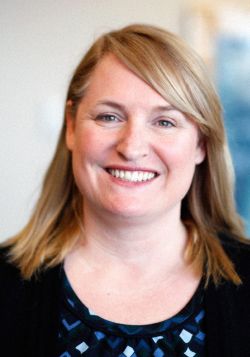 Tara Peel
Tara Peel is the National Representative for Health, Safety and Environment at the Canadian Labour Congress (CLC), where she is responsible for developing national campaigns and providing analysis on a variety of workplace health, environmental health and sustainability issues. Tara is a member of the Just Transition Task Force for Canadian Coal Power Workers and Communities, a member of the Board of Directors of Climate Action Network Canada and a member of the National Steering Committee for the Green Economy Network.
---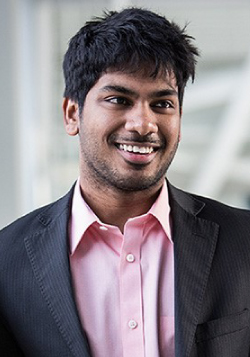 Apoorv Sinha
Apoorv Sinha is the founder and CEO of Carbon Upcycling Technologies (CUT), a Carbon Capture & Utilization technology start-up commercializing a process to convert CO2 emissions into performance-enhancing fillers for concrete, plastics, pharmaceuticals and batteries. CUT is a semi-finalist in the Carbon X-Prize, was an ERA Grand Challenge Semi-finalist and has received support from various provincial and federal entities in Canada. Apoorv is the Research Manager for zEroCor Technologies and is a member of the Energy Futures Lab, a 2016 Leading Change delegate, a Clean50 Emerging Leader 2016, and serves on the ACTia (Alberta Cleantech Industrial Alliance) Board of Directors.
---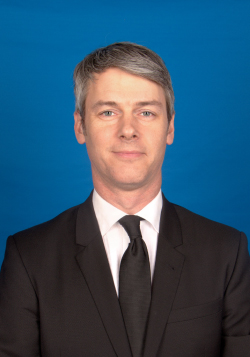 Vincent Regnault
Vincent Regnault is the Director, Transportation and Gas Supply and acting Interim Director, at Énergir. Prior to these roles, Vincent worked within the Legal Affairs Department where he appeared on behalf of Énergir before the Québec Energy Board, the Ontario Energy Board, the National Energy Board, and before various Courts of Justice. He acts as the president of the Natural Gas Technologies Center ("NGTC"), a research center involved in projects intending to make an intelligent use of energy. Vincent obtained his law degree at the Université du Québec à Montréal and a bachelor degree in mechanical engineering from École Polytechnique.
---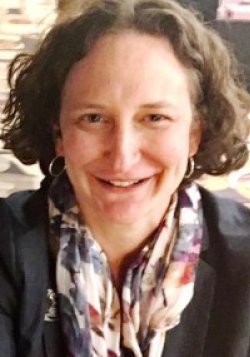 Carrie Simpson
Carrie Simpson is Senior Manager, Market Operations for Xcel Energy. Carrie joined Xcel in April 2016 and manages policy on wholesale electricity markets and regional transmission organization matters with a focus on Public Service Company of Colorado and the Western Interconnection. Carrie's background in the electric industry is diverse, having worked in operations, power marketing, regulatory, and market design. Carrie has an undergraduate degree from Harvard and a J.D. from the University of Denver.
---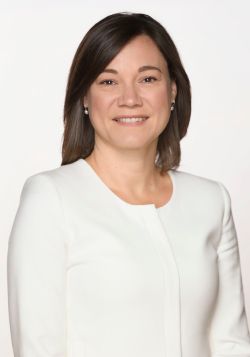 The Honourable Shannon Phillips
Shannon Phillips, Minister of Environment and Parks and the Minister Responsible for the Climate Change Office, represents the southern Alberta riding of Lethbridge-West. Previously, she served as the Minister for the Status of Women. Since taking office, Ms. Phillips is responsible for the creation of Alberta's newest park in the Castle and a historic reinvestment in Alberta's park system and has led the government's Climate Leadership Plan, designed to diversify the economy, create new jobs and improve
---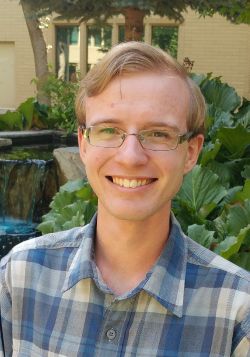 Murdoch McKinnon
Murdoch McKinnon is an Environmental Science student at Mount Royal University with experience in planning and facilitating environmental education programs. He has been interested in green technology since taking part in the Natural Science class at Robert Thirsk High School and looks forward to giving back to the school by sharing his passions with current and future students.
---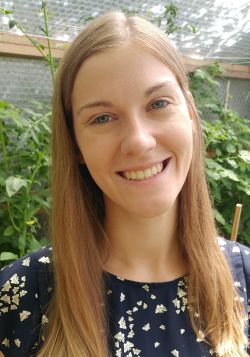 Diana Kurila
Diana Kurila is in her final year of a teaching degree at Mount Royal University and an alumni of Robert Thirsk High School. She is passionate about environmental education and supporting teachers through her internship at the Alberta Council for Environmental Education.
---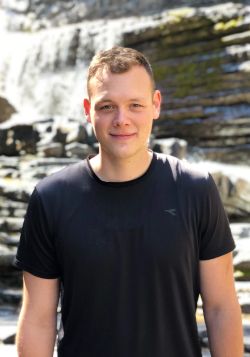 Noah Brace
Noah Brace is working towards a Master of Science degree in Water Resources Engineering at the University of Alberta. He is a civil engineer from Newfoundland with experience in the energy, construction, and water industries.
---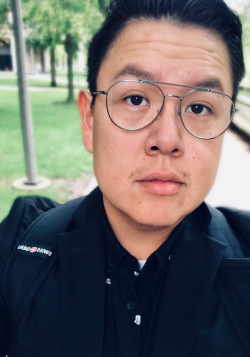 Cory Beaver
Cory Beaver, born and raised in Alberta's Bow Valley region, is a proud member the Stoney Nakoda First Nation in Morley. He is a student at Mount Royal University, serves as President of the Student Energy Chapter, and will be pursuing a degree in Business and Marketing. A professional dancer, Cory also raises awareness about climate change, sustainability and energy, and the energy transition. He is passionate about advocating for youth and Indigenous people, and seeks to inspire, empower and engage more First Nations people to enable them to pursue education to achieve goals and dreams.
---
Sponsors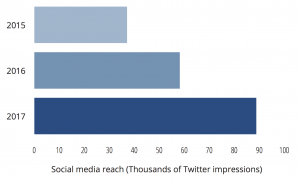 The Alberta Climate Summit has grown each year since it started in 2015, with sold-out crowds, international interest and an ever-increasing social media presence.
To explore sponsorship opportunities or opportunities to collaborate with the Pembina Institute, please contact Sabrina Grobler, Associate Director, Strategic Partnerships: sabrinag@pembina.org.
Presenting Sponsor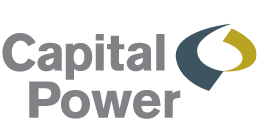 Gold Sponsor

Silver Sponsor 

Bronze Sponsor

Youth Leader Sponsor
Enbridge Inc.
Siemens Gamesa Renewable Energy
Suncor
Supported By

---
Venue
The Alberta Climate Summit will return to the BMO Centre in Calgary, Alberta. This spacious venue offers a state of the art facility south of downtown Calgary.
Bike parking is available at the entrance to the building.
Car2Go offers free parking at the Saddledome Drop Zone which can be found at 620 13 Ave SE (East of 5th Street). 
BMO Centre
20 Roundup Way SW
Calgary, Alberta
T2G 2W1


(NEW!) Climate Week Events
There is a large movement around clean energy and climate action happening right here in Alberta. Check out what's going on this September as part of Climate Week. If your organization or community group is interested in becoming part of Climate Week, see our 'Get Involved' section below.
---
Conference 2018 - Cultivating Connections: Museums and the Environment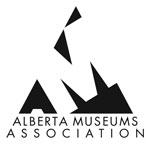 September 20-22, 2018 | Canmore, Alberta
The Alberta Museums Association (AMA) invites you to join us in Canmore for our upcoming Annual Conference- Cultivating Connections: Museums and the Environment -which will explore, consider, and celebrate the ways museums demonstrate sustainable practices while encouraging their communities to examine how they interact with and care for the environment.
---
The Road to 100% Renewables: A Chat with Mayor Iveson and Mayor Ross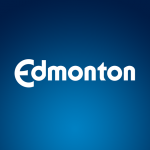 September 24, 2018 | Edmonton, Alberta
Join Edmonton Mayor Don Iveson and Georgetown Mayor Dale Ross for an informal and insightful chat around the importance of renewable energy in meeting economic, social and climate change goals. With conservative republican Mayor Ross at the helm, Georgetown became the first city in Texas and the largest in the U.S. powered by 100 per cent renewable energy.
---
Just Transition: Ensuring Access & Opportunities to Clean Energy For All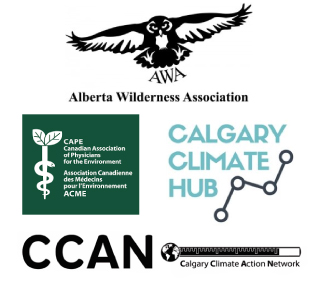 September 24, 2018 | 7:00 pm – 9:00 pm  |  Alberta Wilderness Association, 455 - 12 St NW, Calgary
In a context of low-carbon transitions, how can we develop policies and programs that retrain worker, promote energy communities, and ensure equitable and full access to the benefits of clean energy for all? Join us for an inspiring conversation with Amanda Levin, policy analyst for the Climate & Clean Energy program at the Natural Resources Defense Council (NRDC). Amanda will present NRDC's modeling of a "deep decarbonization" scenario (where emissions fall in line the goals of Paris) and discuss specific examples of how the NRDC and their partners incorporate these policy goals at a state- and regional-levels. This event is jointly organized by the Calgary Climate Hub, the Canadian Association of Physicians for the Environment, Alberta Wilderness Association, and the Calgary Climate Action Network.
---
Energy Futures Lab
September 25, 2018 | Calgary, Alberta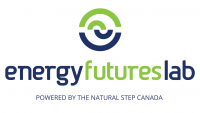 The Energy Futures Lab (EFL) will host a workshop to explore how can artificial intelligence enable Alberta to thrive in a competitive, low-carbon world? The EFL will bring together artificial intelligence innovators, representatives from the energy and utilities sectors as well as academia, government, and finance sectors to participate in a dynamic and interactive workshop. This is an invitation-only workshop.
---
Talking Climate 2.0
September 25, 2018 | 9:30 am | Arts Commons, Calgary
Building on the success of last year's Talking Climate events, George Marshall will be joined by expert communicators Delyse Sylvester and Jamie Clarke, to offer a full-day training workshop designed to bring to life the voices of Albertans and bridge the gap between research and practice. Participants will gain an in-depth understanding of the Alberta Narratives Project – a year-long community initiative that engaged more than 500 Albertans to uncover new ways of talking about climate and energy in our province. Participants will build practical skills to address polarization, design and deliver effective climate-energy communications that speak to what people truly care about, and be warned of the language and approaches to avoid in Alberta. This is a not-to-be missed opportunity.

---
Alberta in 2050: Visions for a Low-carbon Economy
September 25, 2018 | 3:30 pm to 6:00 pm | EEEL Building Lobby, University of Calgary
CESAR and the Fuse Collective invite you to a free panel discussion on "Alberta in 2050: Visions for a Low-carbon Economy." Moderated by David Layzell (Professor and Director of CESAR), the four panelists include:
Shannon Phillips, Alberta Minister of Environment and Parks and Minister responsible for the Climate Change Office,
Peter Tertzakian, a prominent Calgary energy economist,
Anouk Kendall, President of Decentralised Energy Canada, and
Ben Huang President of the Fuse Collective, and a University of Calgary student.
Students and other attendees will be able to participate in a Q&A session with the panel, followed by an opportunity to engage one-on-one with Minister Phillips and other leaders in energy, environment, and sustainability.
---
Having Climate-Energy Conversations in Alberta
September 28, 2018 | 10 am – 12 pm | MacEwan University, Edmonton 
In this interactive presentation, participants will gain an in-depth look at the results of the Alberta Narratives Project -- a year-long initiative involving more than 500 Albertans to uncover new ways of talking about climate and energy in our province that are built on common ground and respect for different ways of seeing the world. Participants will find out what Albertans had to say – what values do we share and what poses an obstacle to productive conversation? This is not just a presentation. This event will bring to life the voices of Albertans, be highly interactive, and include table-style discussion and partner activities.

---
 Alberta Sustainable Building Symposium
October 11-12, 2018 | Calgary, Alberta
ASBS is a signature event of the Canada Green Building Council – Alberta Chapter that attracts between 200-300 industry and government representatives with an interest and active involvement in sustainable communities. The Symposium is curated by a local program committee to provide exposure to best practices and innovations; while learning, networking, and gaining strategic insights into the future of the green building industry in Alberta. Register using the code AS18SY1011  to save 15% on your registration!
---
Contact Us
Do you have registration or event inquiries? Please contact us:
Toll-Free: 1-800-281-0697
Email: events@pembina.org
Mailing Address:
Alberta Climate Summit
c/o Spark Event Management
#72148 – 1600 90 Ave SW
Calgary, AB, Canada T2V 5H9