2018 Alberta Climate Summit
Bringing Albertans together to lead the energy evolution
---
Sep. 26, 2018

8:30am

MDT
BMO Centre, Calgary, Alberta
conference
- Public event
---
Bringing Albertans together to lead the energy evolution. 
The Alberta Climate Summit brings 500+ thought leaders from industry, government, environmental NGOs, and Indigenous and rural communities together to learn about global trends with implications in Alberta, hear diverse local success stories and explore the potential in Alberta's energy evolution. The full-day event showcases a range of perspectives, opportunities for Alberta, informs and connects decision makers, and inspires participants to play an active role in the province's energy future.
Register
| | | |
| --- | --- | --- |
| Registration Type | Early Bird* | Regular |
| Non-Profit | $210 | $285 |
| Government | $315 | $450 |
| Corporate | $420 | $575 |

Note: Prices as listed do not include GST 
*Early Bird pricing is valid until August 15, 2018. After this date, regular pricing will take effect.
Payment Types
Pembina Institute accepts the following payment types:
VISA
MasterCard
American Express
Changes to Registration
Once you have registered, you can make changes to your registration record until September 17, 2018. 
Child Care
Child care services are available during the summit at a cost of $100 per child. If you are interested in this service, please select it as an add-on when you register. Payment will be collected separately. Food is the responsibility of the parent(s) and is not included in the cost of the child care. The deadline to sign up for child care is August 15, 2018.
Cancellation Policy
Pembina Institute will issue full refunds for summit registrations, less a $50 administration fee, for all written cancellation requests received before September 5, 2018. Pembina Institute regrets that refunds will not be considered after this date. Substitutions are allowed at no cost provided the name of the individual substituting is recorded prior to September 17, 2018 at 11:59 PM MDT. 
Program
Wednesday, September 26, 2018
Program schedule coming soon!
Topics
The one-day symposium begins with international perspectives and local leaders, followed by a variety of panel discussions, lectures and breakout sessions throughout the day.
Indigenous energy: stories of economic success and opportunity
Learn from the front lines of clean energy development being led by Indigenous Peoples, where a sustainable lens is applied to economic development.
---
The business of energy
Business leaders and investors share how climate action is shifting the way corporations and the investment sector are doing business
---
Richness in perspectives
A discussion on our carbon-constrained world from a conservative worldview.
---
Harnessing narrative for change
An exploration of Albertans' collective vision for the province's future. Climate Outreach founder George Marshall reports back on the year-long Alberta Narratives Project, launched at last year's Alberta Climate Summit.
---
Youth: Inspiring change makers in Alberta
The leaders of tomorrow, local youth highlight the innovative projects they're undertaking for a sustainable future.
Stories of rural energy transition
An open, frank discussion of the prospects and challenges rural communities face while meeting emission reduction targets and adjusting to changes to traditional jobs and the economy.
---
How renewables may transform electricity in Alberta
An exploration of the role renewables can play in the province's electricity system.
---
Opportunities in carbon capture and utilization
An exploration of the economic and policy possibilities for the emerging industry of carbon capture and utilization.
---
The role for natural gas in a decarbonizing world
A debate on what role natural gas can play given our global commitments under the Paris Agreement to keep climate change less than two degrees.
---
Experiential energy transition
Experience firsthand how an energy system evolves in this hands on, fast paced and fun exercise – don't plan on sitting through this.
Speakers
Additional speaker biographies coming soon!
Paresh Chari
Paresh Chari is an Vice President – Senior Analyst with Moody's Canada Inc. based in Toronto. He has lead analytical responsibilities in Moody's Oil & Gas Team and covers a portfolio of exploration and production, midstream, refining, and oilfield services companies based in Canada. Prior to joining Moody's, Paresh worked in the oil & gas industry as a drilling fluids engineer for a subsidiary of Schlumberger in Alberta for three years, and then for Halliburton in Saudi Arabia for two years. Paresh has a Bachelor of Science from the University of Calgary and an MBA from Queen's University.
---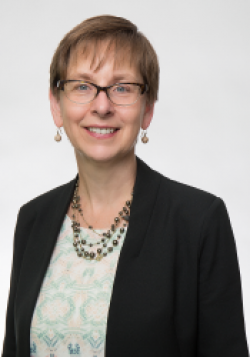 Monica Curtis
Monica Curtis was appointed CEO of Energy Efficiency Alberta in April 2017. Under her leadership, the agency has implemented five popular residential, commercial, non-profit and institutional programs, showing that Albertans are embracing energy efficiency and renewable energy. Through the agency's programs, Albertans are already saving an impressive $300 million in energy costs, over the lifetime of installed products. Monica has championed cutting-edge programs ranging from energy advocate services and manufactured homes programs, to on-bill recovery for energy efficiency financing, and Property Assessed Clean Energy financing. She has also led numerous energy-saving pilot programs to test new technologies and program designs.
---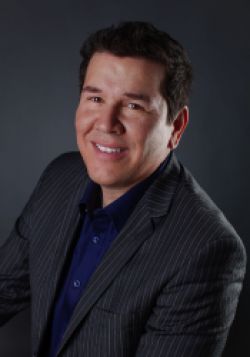 Troy Jerome
After discussions with Chiefs regarding title rights and nation-building strategies, Troy Jerome was asked to serve as Executive Director for the Mi'gmaq of Gespe'gewa'gi's political lobbying office (MMS). Seeing the vision of the Quebec government to install 50% of the 4,000 MW of wind energy projects in the territory of his people, he pushed to have Chiefs demand that Quebec discuss energy with the Mi'gmaq. His team secured a 150 MW 20-year Power Purchase Agreement with estimated profits of $200 million. He retired from the MMS in 2016 and formed a consultancy named after his great-grandfather - 'SEN'TI' Environmental & Indigenous Services.
---
Sponsors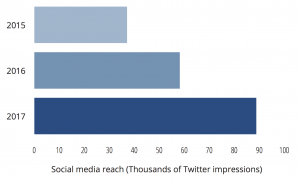 The Alberta Climate Summit has grown each year since it started in 2015, with sold-out crowds, international interest and an ever-increasing social media presence.
To explore sponsorship opportunities or opportunities to collaborate with the Pembina Institute, please contact Sabrina Grobler, Associate Director, Strategic Partnerships: sabrinag@pembina.org.
Presenting Sponsor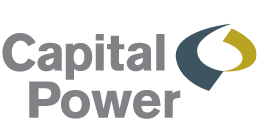 Gold Sponsor
Silver Sponsor
Bronze Sponsor
Spark Event Management
Youth Leader Sponsor
Enbridge Inc.
Siemens Gamesa Renewable Energy
Supported By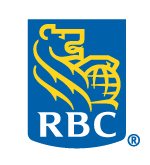 Venue
The Alberta Climate Summit will return to the BMO Centre in Calgary, Alberta. This spacious venue offers a state of the art facility south of downtown Calgary.
Bike parking is available at the entrance to the building.
Car2Go offers free parking at the Saddledome Drop Zone which can be found at 620 13 Ave SE (East of 5th Street). Click here to view the map.
BMO Centre
20 Roundup Way SW
Calgary, Alberta
T2G 2W1

Contact Us
Do you have registration or event inquiries? Please contact us:
Toll-Free: 1-800-281-0697
Email: events@pembina.org
Mailing Address:
Alberta Climate Summit
c/o Spark Event Management
#72148 – 1600 90 Ave SW
Calgary, AB, Canada T2V 5H9