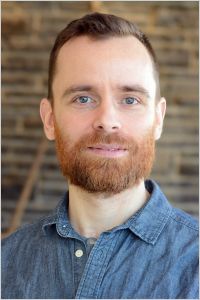 Sean is the digital communications specialist for the Pembina Institute. Most recently, he was the content strategist at NOW Magazine, where he managed or contributed to a wide array of  projects and readership engagement initiatives.
As a freelance digital creative, he has worked closely with public and private institutions in the education sector. Sean also maintains a creative writing career, which includes produced works in theatre, film and TV, as well as essays in arts publications.
Sean has a bachelor's degree in English literature from Carleton University, a diploma in screenwriting from Vancouver Film School and a certificate in creative writing from Humber College. He spends his free time chasing after his kids or cycling around the city.
---
Contact Sean Minogue
work: 647-478-9563 x203 • tweet: @seanminogue
Send an email