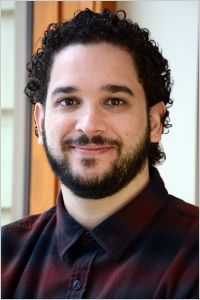 Saeed Kaddoura is a senior analyst with the Pembina Institute's electricity program. He holds a bachelor's degree in chemical engineering, and two master's degrees in mechanical engineering, and water and environmental engineering. His diverse knowledge and experiences create the foundation for his transdisciplinary research approach.
Saeed works on different facets of the clean energy transition including green jobs modelling, just transition, corporate renewables procurement, and depolarizing conversations around climate change. He has experience in innovative renewable energy and energy efficiency financing mechanisms such as: virtual power purchase agreements, property assessed clean energy (PACE), renewable energy credits (RECs), and the carbon tax. In 2018 he was named as one of Corporate Knights' Top 30 Under 30 Leaders in Sustainability.
Saeed is passionate about travelling in search of food related experiences, and exploring the relationship between cultural identity and cuisine.
---
Contact Saeed Kaddoura
Send an email
Saeed Kaddoura's Recent Publications