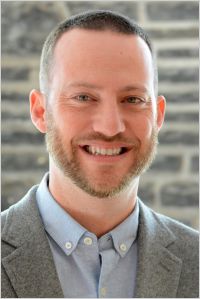 Robin Edger is the Ontario regional director at the Pembina Institute, Canada's leading clean energy think tank, where he supports the execution of the provincial climate and energy strategy and plays a leading role in our carbon pricing work. Before joining the Institute, Robin worked in the government relations and strategy practice group of a major national law firm, where he developed and executed government relations campaigns — including digital and grassroots advocacy — to successfully promote government action in diverse areas, including work on infrastructure for alternative fuels, government support for organic agriculture, and government partnerships with an NGO promoting reconciliation with Indigenous peoples.
Prior to that, Robin worked in the Ontario government as both a civil servant and a political advisor. He was a senior advisor to two Ontario cabinet ministers: the attorney general of Ontario and the minister of government and consumer services and francophone affairs. Prior to that, Robin was a senior advisor to the deputy minister of health.
Robin is called to the bar in both Ontario and Alberta.
An avid baseball fan, Robin knows a disturbing amount of baseball trivia and will play on just about any softball team who will have him.
---
Contact Robin Edger
Send an email
Robin Edger's Recent Publications