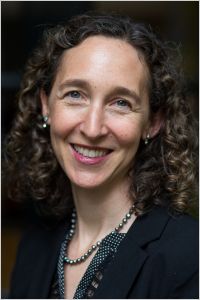 Rebecca Nadel is the director of the Business Renewables Centre Canada, working to accelerate large-scale renewable energy use across the country. Based out of the Calgary office, Rebecca enables corporations and institutions in learning how to buy renewable energy directly from developers. Rebecca has nearly 20 years of experience working in the energy and renewables sector, primarily on the corporate side where she held roles in sustainable development, strategic planning, joint venture business management and external relations.
Rebecca holds a B.S. in electrical engineering from Duke University, a master of engineering in acoustics from Pennsylvania State, a master of science in corporate environmental management and an MBA from the University of Michigan.
Rebecca enjoys spending her free time in the outdoors with her husband and young daughter who is already the best skier, biker and climber in the family.
---
Contact Rebecca Nadel
Send an email