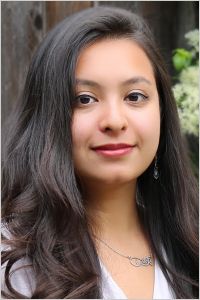 Nadin Abuhalaweh is the senior lead for the executive and board at the Pembina Institute, Canada's leading clean energy think tank. She started as the event coordinator at the Institute in 2019.
Prior to joining the Pembina Institute, she completed an internship at the United Nations Development Programme (UNDP) for Climate Change, Energy, and Disaster Risk Reduction where she analyzed waste-to-energy solution projects in 18 countries in the Arab region and designed a case study of best practices in using sustainable energy to enable resilient recovery from protracted crisis. She later worked as a junior consultant for the Syrian sub-regional response facility at the UNDP assisting in analyzing the refugee situation in Syria.
Nadin holds a bachelor of environmental studies degree from Memorial University of Newfoundland. Outside of work, Nadin enjoys exploring Vancouver and learning to keep her indoor plants alive.
---
Contact Nadin Abuhalaweh
work: 778-403-6543 • email: nadina@pembina.org