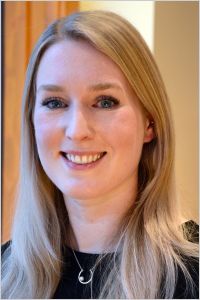 Maddy is a senior analyst with the Transportation and Urban Solutions team at the Pembina Institute, Canada's leading clean energy think tank. In her role, she conducts research and engages with stakeholders to support the adoption of clean transportation in Canada.
Prior to joining the Institute, Maddy completed a master's degree at the University of Toronto in the Department of Civil & Mineral Engineering. Her research focused on evaluating low-carbon alternatives to diesel fuel for long-haul trucking in Canada using multi-criteria decision making tools and insights from stakeholder interviews. She also conducted research on the evaluation of biofuels for heavy-duty transportation using life cycle assessment. Maddy has presented her research at several international conferences across North America.
Outside of work, Maddy enjoys the cultural delights that Toronto has to offer. In particular, she enjoys discovering new restaurants and seeing live music.
---
Contact Maddy Ewing
work: 647-478-9563 ext. 241
Send an email
Maddy Ewing's Recent Publications