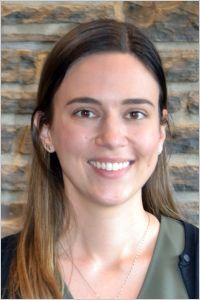 Katarina is a senior analyst in the renewables in remote communities program at the Pembina Institute. Prior to joining Pembina, for nearly five years Katarina worked at an Indigenous-led organization conducting research about the Indigenous economy. She led studies on procurement, trade and export, Indigenous economic development corporations, and more. Through this experience, she gained a strong understanding of the challenges, opportunities, and policies needed to support the growing Indigenous economy in Canada.
Katarina holds a master's degree in environmental studies specializing in community energy planning and a bachelor's degree in political science and business, both from York University. For her master's major research paper, she explored how First Nation-owned renewable energy projects can contribute to reconciliation and self-determination.
---
Contact Katarina Savic
work: 416-670-7341 • email: katarinas@pembina.org
Katarina Savic's Recent Publications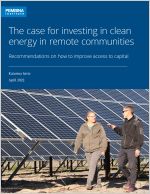 The case for investing in clean energy in remote communities
Recommendations on how to improve access to capital
Indigenous-owned clean energy projects in remote areas face chronic barriers to accessing private capital to help fund the development of renewable energy. In this report we summarize the key barriers facing renewable energy deployment in remote communities as they relate to accessing capital and recommend government policies, programs, and tools that could be used to attract market capital and improve the business case for renewables in remote areas.