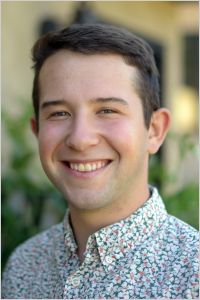 Josh Medicoff is the Pembina Institute's digital communications specialist, where he leverages the collective power of the organization's digital channels to ensure research reaches its established audience and beyond.
Before joining the Institute, Josh worked as the communications manager for the public transit technology start-up Blaise Transit and as the program assistant for the Canadian International Resources and Development Institute (CIRDI). Josh brings a robust understanding of Canada's energy policy contexts to the Pembina Institute, in addition to a passion for policy communications and climate change mitigation.
Josh holds a bachelor of arts in political science and geography from the University of British Columbia and will soon be attending McGill University for a master's degree in political science. In his spare time, he enjoys cycling, gardening, and reading.
---
Contact Joshua Medicoff
cell: (367) 998-3152 • tweet: @joshuamedicoff
Send an email
Joshua Medicoff's Recent Publications