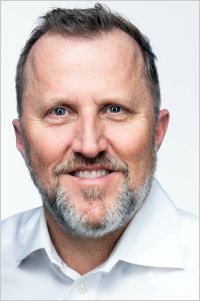 John Van Ham is the senior director of the Pembina Institute's industrial decarbonization group. He has held executive director, environment and executive director, business sector alignment and business relations roles at Alberta Innovates and Alberta Innotech, and major leadership roles in environment and public policy with ConocoPhillips Canada. He also worked at the International Institute for Sustainable Development (IISD), and has extensive experience in cleantech and carbon technologies across many sectors including oil and gas, refining and upgrading, hydrogen, electricity and renewables, agriculture, and mining.
John has served on several Boards over the years, including: the Centre for Excellence in Mining Innovation, WaterNext, the Alberta Emerald Foundation, and Decentralized Energy Canada and the Alberta Water Council. 
John attended the University of Calgary and completed a bachelor's degree double-major in geology and geophysics, and later a Master of Environmental Design with a special focus on commercial success factors for alternative energy. He lives in Calgary with his wife and family. 
---
Contact John Van Ham
cell: 587-742-0811 • email: johnvh@pembina.org