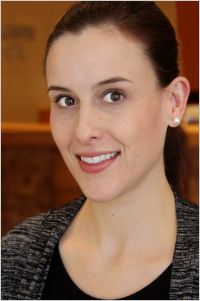 Jodi McNeill is an analyst on the fossil fuels team of the Pembina Institute, Canada's leading energy think tank. She has an M.Sc. in environmental change and management from the University of Oxford.
Jodi previously worked as an environmental scientist for the industrial consulting firm Ecoventure Inc. She also has a bachelor's degree from McGill University. In 2012, she conducted an interdisciplinary field study of the impacts of climate change on smallholder farming in Barbados with a United Nations research institute.
Born and raised in Calgary, Jodi is passionate about transnational environmental management and poverty alleviation. In her spare time she enjoys yoga, snowboarding and reading.
---
Contact Jodi McNeill
tweet: @jodi_lm3
Send an email
Jodi McNeill's Recent Publications