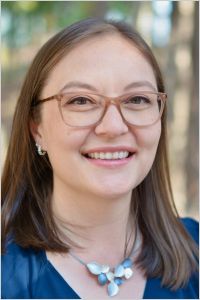 Grace Brown is a senior analyst in the Alberta clean energy program for the Pembina Institute. Her work focuses on regulatory reform and utility business model innovation to enable greater integration of renewables and a just energy transition. Prior to joining the institute, Grace worked in the solar energy industry for over five years and served as a Peace Corps Volunteer for two years in Sichuan, China.
Grace holds a bachelor's degree in speech, language, and hearing sciences from the Texas Tech University Health Sciences Center and an MA in international development with a concentration in environmental policy from the University of Denver. In her free time, she can be found exploring new hiking and camping spots with her husband and dog or attempting to recreate tasty recipes from her travels.
---
Contact Grace Brown
Send an email
Grace Brown's Recent Publications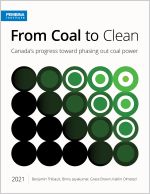 From Coal to Clean
Canada's progress toward phasing out coal power
Publication
Countries, utilities and financial institutions are seeking to phase out coal as part of a commitment to a net-zero economy by 2050, which in developed countries requires a net-zero electricity grid by 2035. This report shows the policies used in Ontario and Alberta can inform the coal phase-out in the Canadian provinces still burning coal, and warns that replacing coal with unabated natural gas could undermine emissions reductions and thwart efforts toward net-zero power by 2035.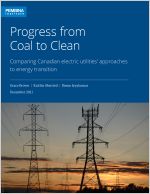 Progress from Coal to Clean
Comparing Canadian electric utilities' approaches to energy transition
Publication
This report charts the progress made by utilities in Canada's four remaining coal-burning provinces (Alberta, Saskatchewan, New Brunswick, and Nova Scotia) as they transition from coal to cleaner energy. It explains in detail the indicators used to evaluate utility transition approaches, provides data collection methodology, and presents a narrative of the differing approaches utilities are taking to complete this energy transition.