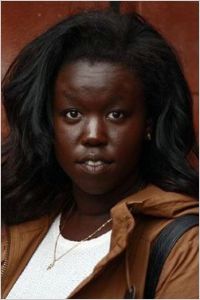 Bhan Gatkuoth is a senior communications lead for the Pembina Institute's Renewables in Remote Communities program. Bringing a strong commitment to social and environmental justice, Bhan joins the Institute with a background in international relations, communications and public relations strategy development, as well as media and journalism.
Currently, Bhan is completing her master's degree in public policy and public administration at Concordia University where her research focuses on environmental justice issues in Canada. She also holds a graduate diploma in communications and public relations management, a bachelor's degree in communications and media, and a diploma in radio, television, and broadcast news.
As a passionate communicator with experiences at international and local scales, Bhan carries out her work with a deep reverence for justice, sovereignty, and community development.
---
Contact Bhan Gatkuoth
work: 587-742-0818 • email: bhang@pembina.org • tweet: @bhangatkuoth
Bhan Gatkuoth's Recent Publications