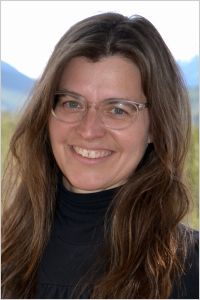 Betsy Agar is the director of the Pembina Institute's buildings program. Through engagement, research and knowledge mobilization, she works on systems changes that will accelerate decarbonization of homes and buildings, such as through policy and regulatory reform and market transformation. Betsy's work spans multiple government levels in Ontario, Alberta and B.C. on topics including deep retrofit market development team best practices, retrofitting for climate resilience, health, safety and affordability, industry readiness, and understanding our building stock.
Betsy's prior professional experience includes buildings science engineering failure investigation, facility and bridge condition evaluation, design and field inspection; facilitation and convening dialogues as a co-creator of Renewable Cities at SFU Centre for Dialogue; research and teaching at McMaster University, as well as teaching at UBC and SFU. She has authored and participated in dozens of publications, presentations and media appearances.
Betsy holds a Professional Engineers Ontario licence and a Master of Applied Science degree from McMaster University. She is an active member on the ReCover Initiative Advisory Committee (2020-present), the Fortis BC Energy Efficiency and Conservation Advisory Group, NRCan Green Construction through Wood Program Advisory Board, and the BC Ministry of Jobs, Economic Recovery and Innovation (JERI) Mass Timber Advisory Council; she also served on the Boards of the B.C. Sustainable Energy Association (2016-2018) and Retrofit Canada (2019-2022).
---
Contact Betsy Agar
cell: 604-245-1387 • email: betsya@pembina.org
Betsy Agar's Recent Publications